https://www.hust.edu.vn/en/news/campus-life/the-13th-international-symposium-of-south-east-asian-technical-university-consortium-seatuc-symposium-2019-with-the-theme-towards-science-and-engineering-beyond-borders-381267.html
Under the framework of South East Asian Technical University Consortium (SEATUC), the 2019 Annual Steering Committee Meeting and the 13th SEATUC Symposium took place on March 14th – 15th, 2019 at Hanoi University of Science and Technology (HUST). This year, the theme of SEATUC Symposium is "Towards Science and Engineering beyond Borders".
Since the establishment of SEATUC in 2006, an annual symposium has been held in turn at partner universities. The initial purpose of the symposium was for students of the Hybrid Twinning Program to present their research achievements at SIT. However, the symposium now accepts research presentations in various fields from each partner university leading to development of collaborative research.
SEATUC Symposium 2019 at HUST is the first symposium after a renovation of the structures of the symposium, which is designed to strengthen multilateral research collaborations among SEATUC member universities. This international Symposium will be an opportunity for prominent researchers, engineers, practitioners, and graduate students in SEATUC member universities to present the latest research in diversified engineering fields. The published ISSN SEATUC Symposium 2019 proceedings will be produced with all the accepted papers. Authors of selected papers in Technical session will be invited to submit extended versions of their papers to SEATUC Journal of Science and Engineering (SJSE).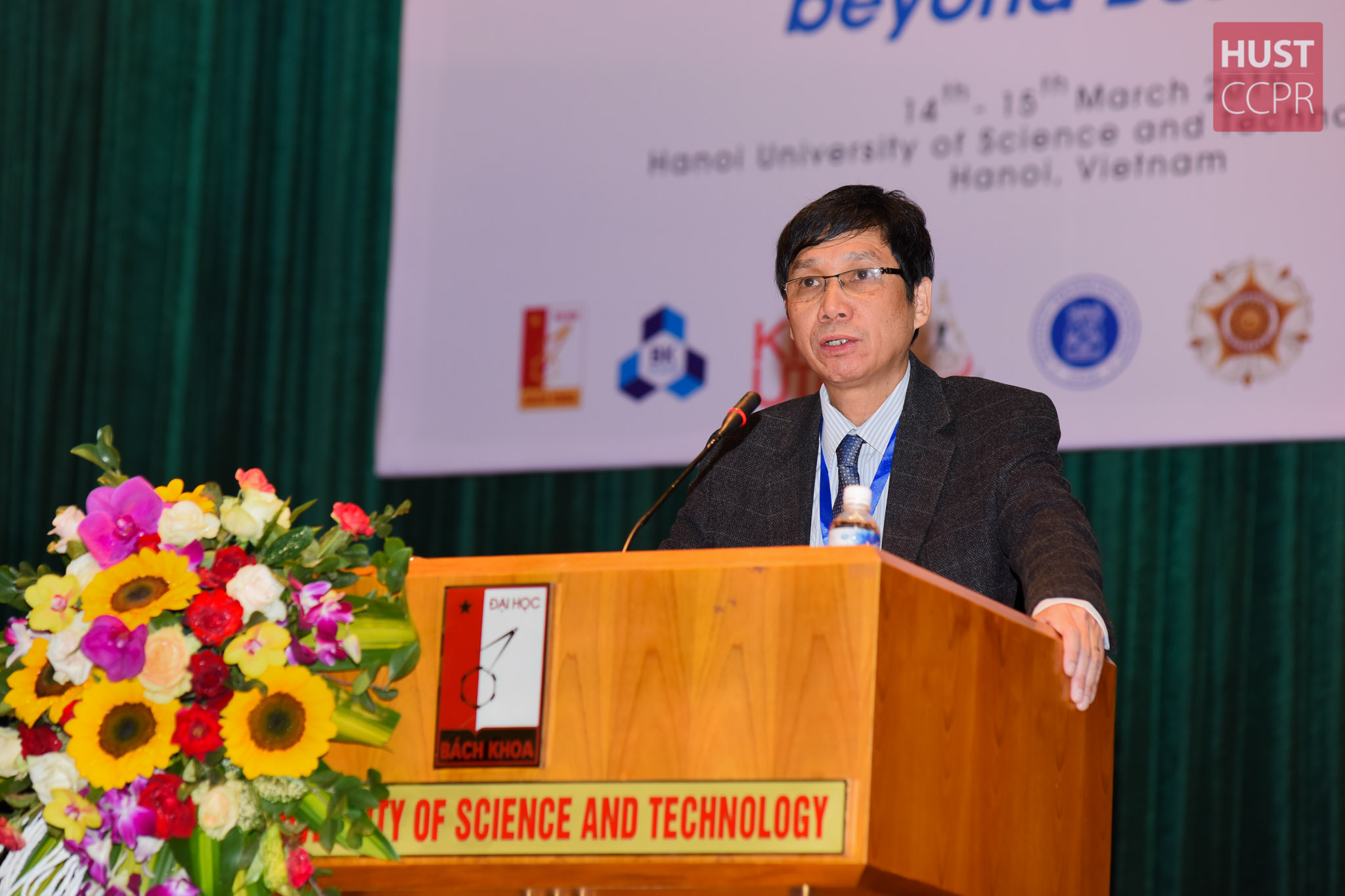 SEATUC Symposium 2019 has attracted more than 250 researchers, engineers, practitioners, and graduate students from member universities of South Asia and Japan Prof. Dinh Van Phong – Vice President of HUST said it was an honor for the University to host SEATUC Symposium 2019. This was one among the biggest international events at HUST this year. HUST believed that international cooperation is an important force for sustainable development.
SEATUC Symposium 2019 covered three main programs: Technical Session with scientific articles in form of oral presentation and full-paper peer-reviewed; Innovative Session in form of poster presentation and abstract reviewed; Workshop Session opens the room for discussion of potential researchs and projects.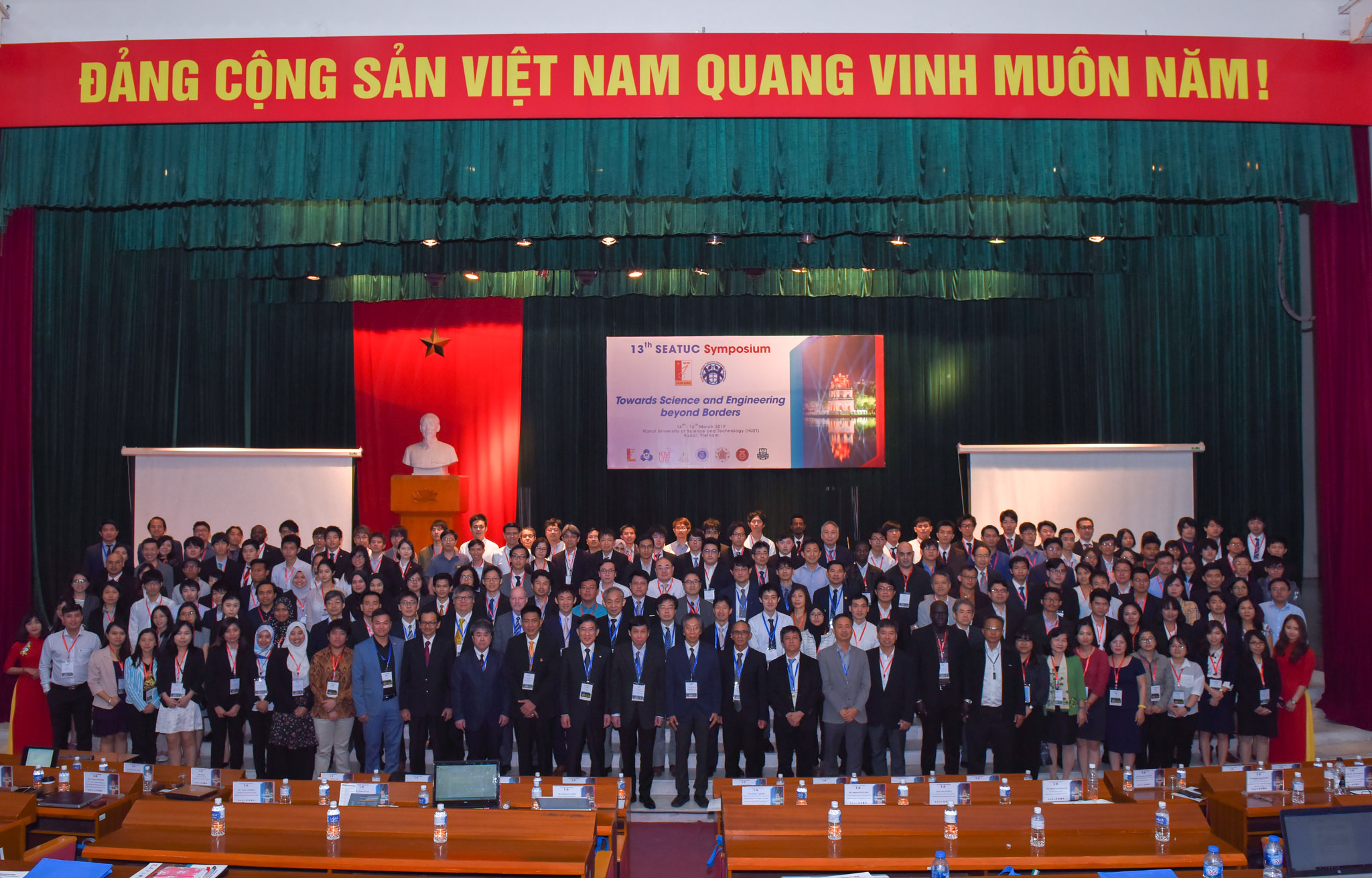 The Symposium is a forum for researchers, scientists, educational managers, lecturers, students of SEATUC to exchange and study about new technological advances, and to provide views over globalization progress, industrial fields and globalization trend of ASEAN.
SEATUC was established by South East Asian partner universities and SIT in May 2006. The Consortium fosters international collaboration and comprehensive exchange programs including the Hybrid Twinning Program. SEATUC consists of eight members, including one university from Japan (Shibaura Institute of Technology – SIT) and seven advanced technological universities from four ASEAN nations (Malaysia, Indonesia, Thailand and Vietnam). The Consortium is considered as one among the most effective networks, bringing benefits to all members with many activities: SEATUC Symposium, Collaborative Research and Other Activities (short-term exchange program for undergraduate students).
Ngoc Tu
Photo by: Kim Chi