https://www.hust.edu.vn/en/news/campus-life/hust-reached-top-300-in-the-emerging-economies-university-rankings-508953.html
This is the first time that Hanoi University of Science and Technology (HUST) has been announced to rank at TOP 300 in the reputable ranking table. Among Vietnamese representatives, HUST achieved the highest rank in Research (indicator about scientific citations)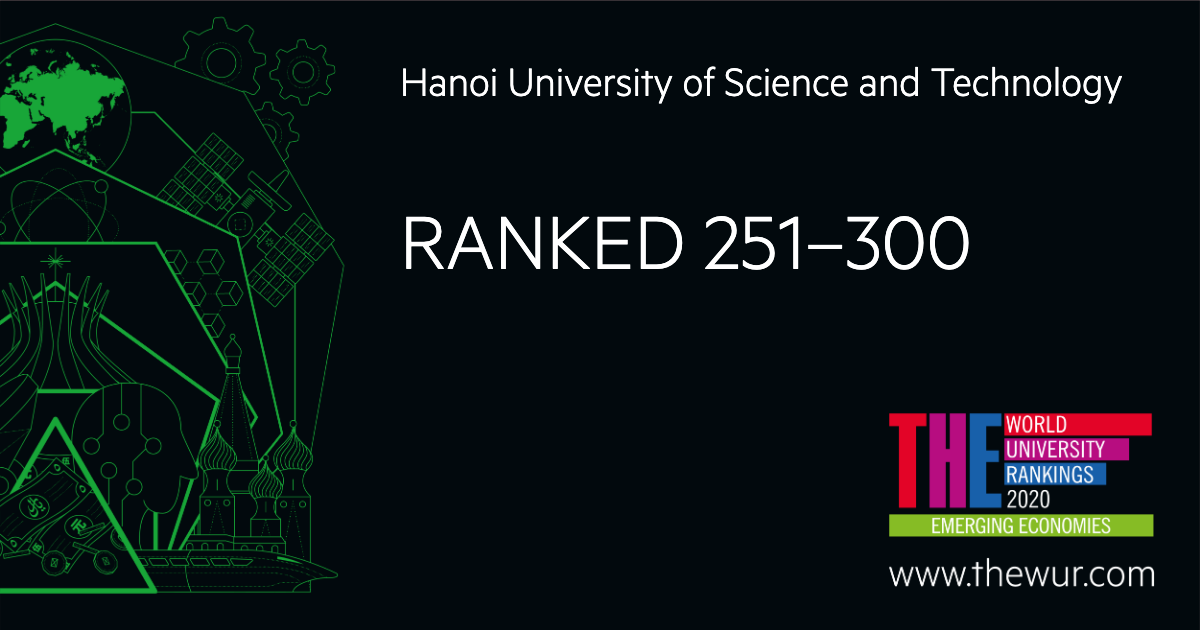 The 2020 Times Higher Education Emerging Economies University Rankings were released on February 18, 2020. The annual ranking lists this year include universities from countries classified by the FTSE as "advanced emerging", "secondary emerging" or "frontier". The overall 2020 ranking comprises 533 universities, spanning from 47 countries, across four continents (expanded from 442 universities of 43 countries last year)
The performance indicators of these rankings are similar to those of THE World University Rankings, focusing on aspects including Teaching, Research, Knowledge Transfer, and International outlook. However, they are adjusted while taking the development priorities of universities in the emerging economies into account.
The results follow the great news of HUST's rankings recently announced last year, placing at TOP 1000th in the world and TOP 400th in Engineering and Technology according to THE World University Rankings.
There are now 3 Vietnamese universities in the ranking list, a great achievement for our higher-education sector. Even though Vietnam is the "Frontier" country, determined by FTSE classification, none of our universities joined the list last year.
The Times Higher Education first started listing higher-education institutes in 2004, providing the definitive list of the world's best universities. THE's statistics has taken an important role in providing advice resource for students, helping them to decide and make a wise choice of their future paths.
Thu Ha