https://www.hust.edu.vn/en/news/campus-life/becoming-the-first-cyber-security-academy-in-vietnam-554189.html
On 16 January, Bkav Corporation and School of Information and Communication Technology - SoICT (HUST) signed a cooperation agreement on training, research and technology transfer.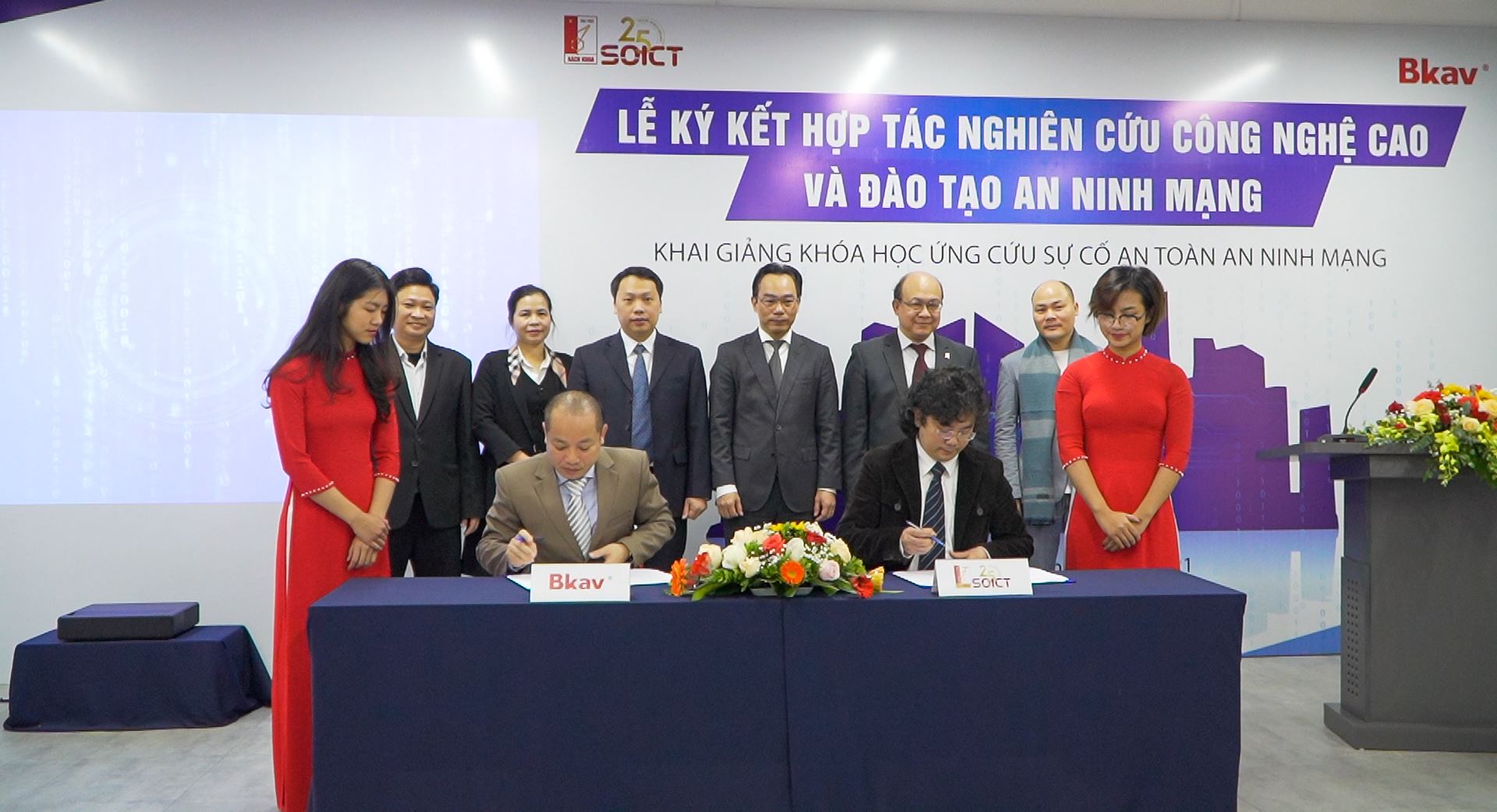 The cooperation agreement focused on: (1) Developping Artificial Intelligence (AI) as the core technology of the Industry 4.0; (2) Training high-quality human resources in the field of cyber security oriented to jointly develop the first Cyber Security Academy in Vietnam.
The signing ceremony between Bkav and SoICT took place under the witness of Vietnam's Deputy Minister of Education and Training Hoang Minh Son, Deputy Minister of Information and Communications Nguyen Huy Dung, HUST President Huynh Quyet Thang and leaders of Bkav and HUST.
Assoc. Prof. Ta Hai Tung, Dean of SoICT, shared with Bkav: "The project on Training and developing human resources in information security for the period of 2021 – 2025 was approved by the Prime Minister with an aim of turning Vietnam into a nation with power in information security, contributing to the success of digital transformation.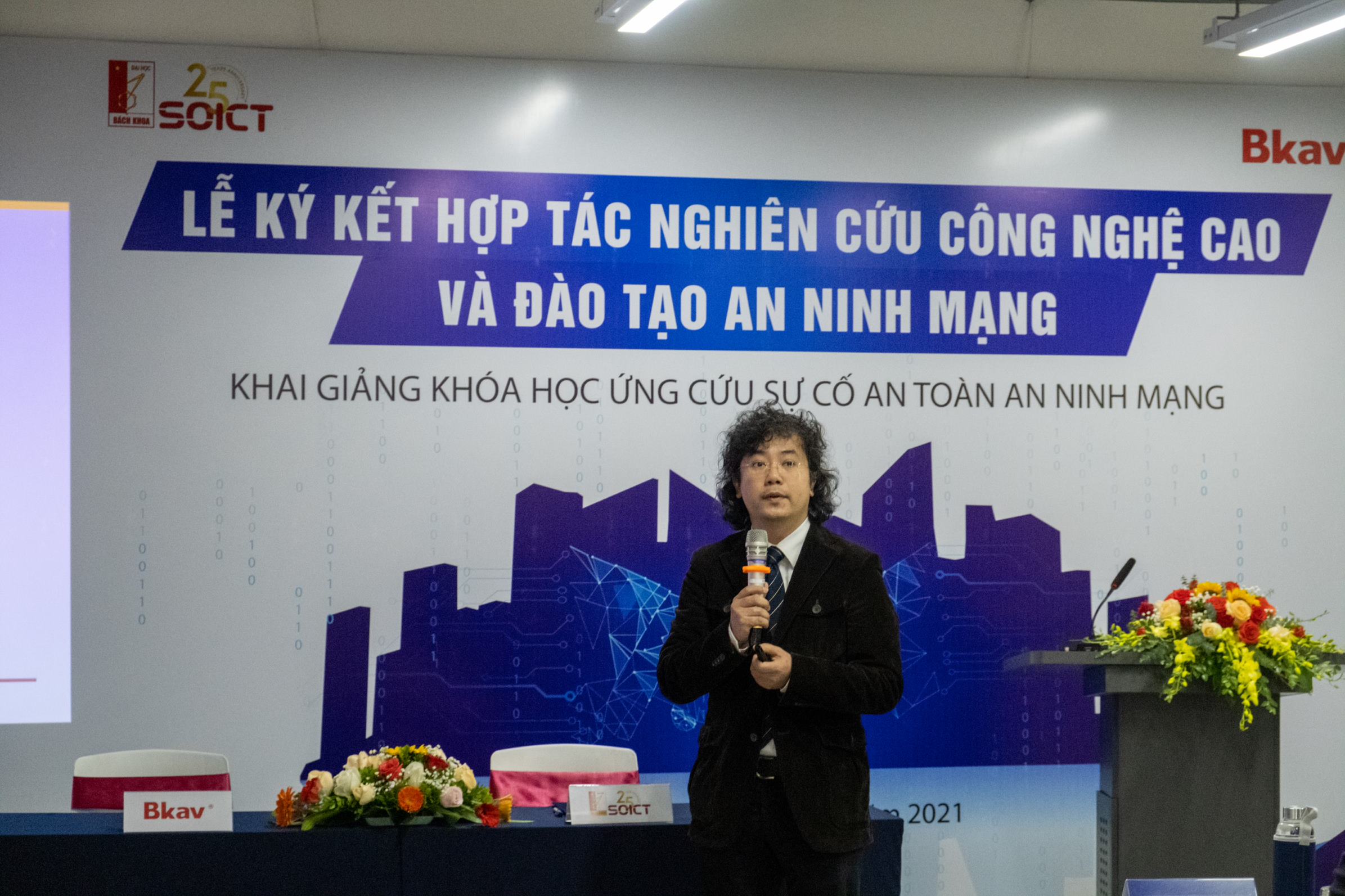 As a pioneer in high-qualified training in IT for many years, SoICT is committed to training high-qualified human resources in the field of information security for the country.
The cooperation agreement with Bkav, one of the leading corporation in this field, will definitely yield practical outcomes".
Bkav and SoICT will cooperate in research and development of technology and algorithms for identification and authentication, image analysis using AI.
In the 1st year of cooperation, both parties will focus on providing an open platform called "AI View Platform" where individuals, divisions or organizations are able to jointly develop platform-related applications
In terms of network security training, SoICT and Bkav will cooperate to launch training programs for high-qualified engineers on cyber security to become future experts with professional knowledge.
Participating in the program, students have opportunities to learn from and practice with leading lecturers and experts in the field, particulary students will be able to practice practice on Bkav's advanced systems, as well as to serve internship at domestic and international companies of network security and attack prevention services.
Right after the signing ceremony, the first training program on "Responding to cyber security incidents" will be offered with the participation of nearly 40 staff from more than 20 leading technology companies and corporations in Vietnam such as Viettel, FPT, VCCorp, Base, etc. Students will be taught by experts from both parties on advanced training systems of Bkav and DuDuIT (Korea) funded by KOICA IBS project.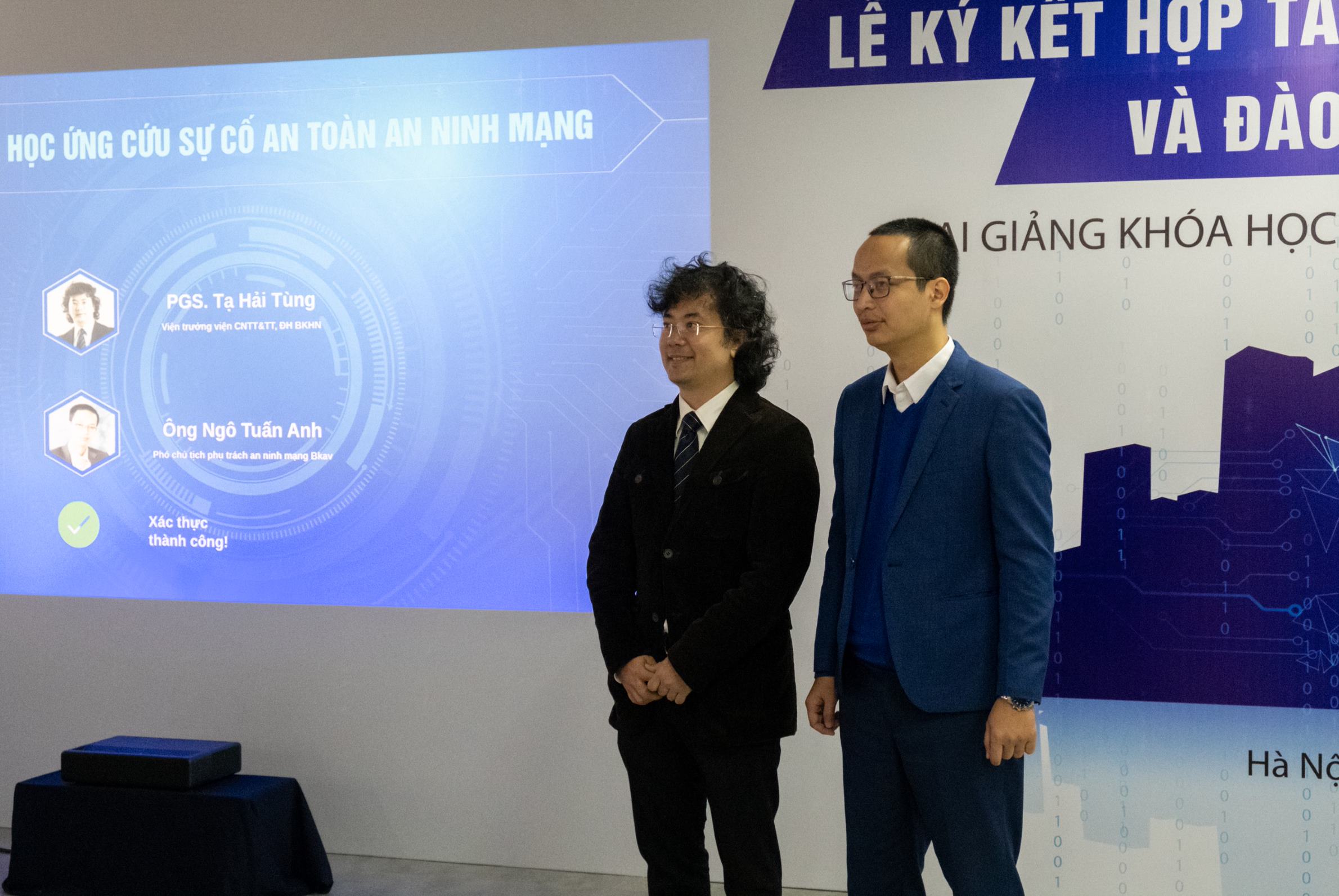 Sharing at the ceremony, Mr. Vu Thanh Thang - Director of Bkav's Institute of AI Technology stated: "The cooperation with SoICT is considered as a cooperation between the two leading Vietnamese organizations in technology and training in Vietnam.
Our strategic plan is to bring Make in Vietnam high-tech products and services to domestic and international users and together make Vietnam a country with technology power".
EAO - HUST