https://www.hust.edu.vn/en/news/news/uk-vietnam-higher-education-network-meeting-advancing-cooperation-and-innovation-in-higher-education-653873.html
Hanoi University of Science and Technology, as the co-chair of the UK-Vietnam Higher Education Network, is fully committed to driving the advancement of higher education in the era of internationalisation and digital transformation, working hand in hand with its network partners.
Speaking at the UK-Vietnam Higher Education Network Meeting, held at Hanoi University of Science and Technology on May 15, Assoc. Prof. Nguyen Phong Dien, Vice President of Hanoi University of Science and Technology, declared that the network has successfully fulfilled its mission as a dependable platform for Vietnamese and British universities to exchange ideas and foster collaboration.
The event provided an opportunity for UK and Vietnamese universities to further strengthen their cooperation in higher education, with a particular focus on innovation, digital transformation, quality assurance, research collaboration, international cooperation, and academic exchange. Additionally, UK universities gained valuable insights into the context, priorities, and influence of Vietnam's higher education sector. The meeting witnessed the participation of more than 100 senior representatives from network universities, relevant partners from the Ministry of Education and Training, the British Council, as well as business partners and project groups funded by the British Council Vietnam, both in-person and online.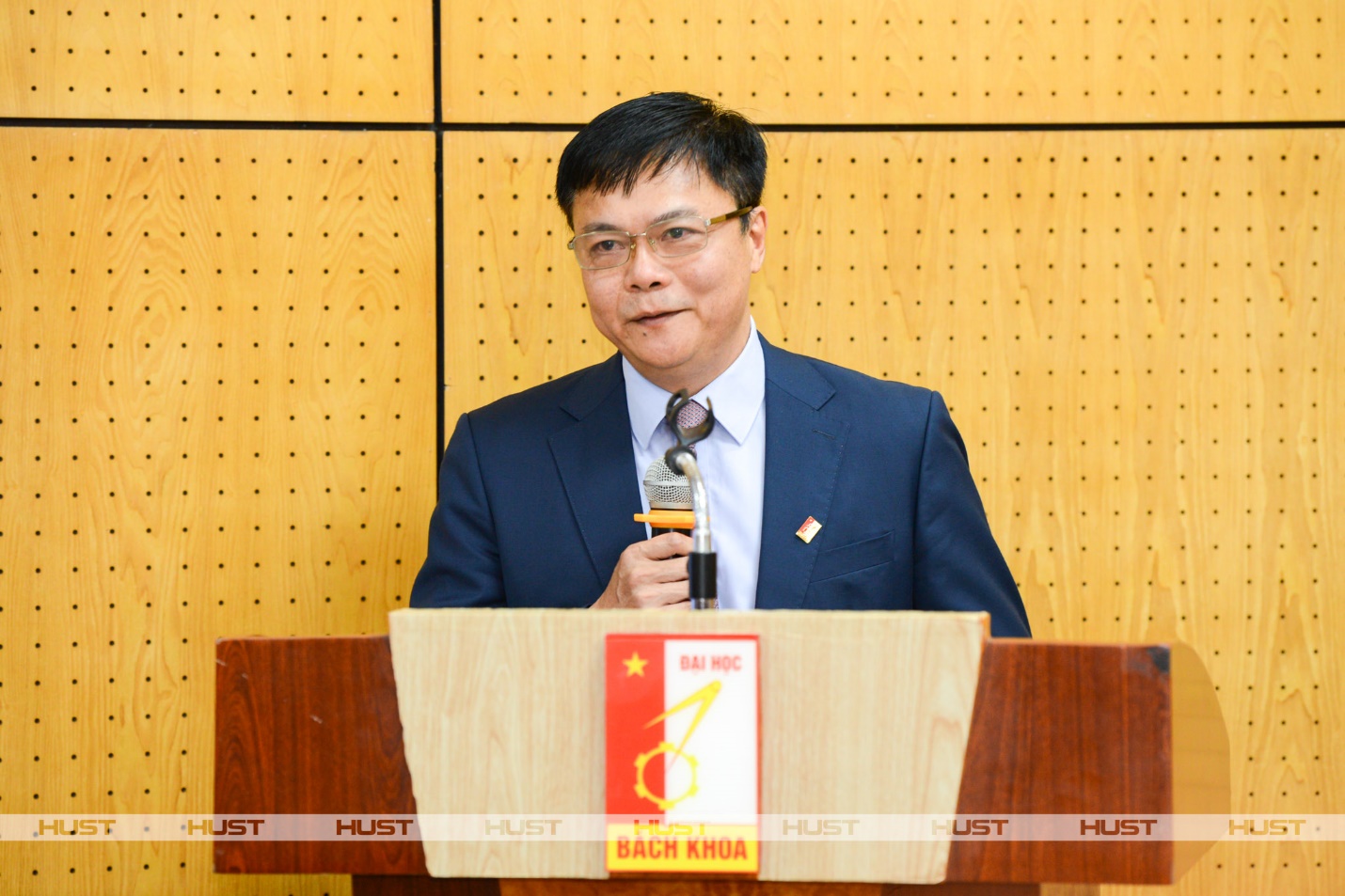 Since its establishment, the UK-VN HEP network, in collaboration with the British Council Vietnam, has successfully launched several initiatives that facilitate collaboration between universities in the UK and Vietnam. Various research groups have been formed in diverse research fields, thanks to different funding schemes and networking programs offered by the network, which plays a pivotal role in fostering science and technology cooperation, as well as providing policy advice for governmental agencies. At the meeting, five exemplary collaborative projects between scientists from both countries were highlighted and honoured, including the research endeavour "Natural disaster mitigation and Transition to Net Zero pollution" conducted by scientists from Hanoi University of Science and Technology and Imperial College London. These projects make significant contributions to tackling today's global challenges and align with the United Nations' sustainable development goals.
The UK-Vietnam Higher Education Network meeting follows the "UK Inward Mission" program organized by the British Council in October 2022. Previously, leaders of Vietnamese government and universities visited various institutions in the UK, laying the groundwork for high-level cooperation in areas such as innovation, digital transformation, accreditation, and social impact in higher education between the two countries.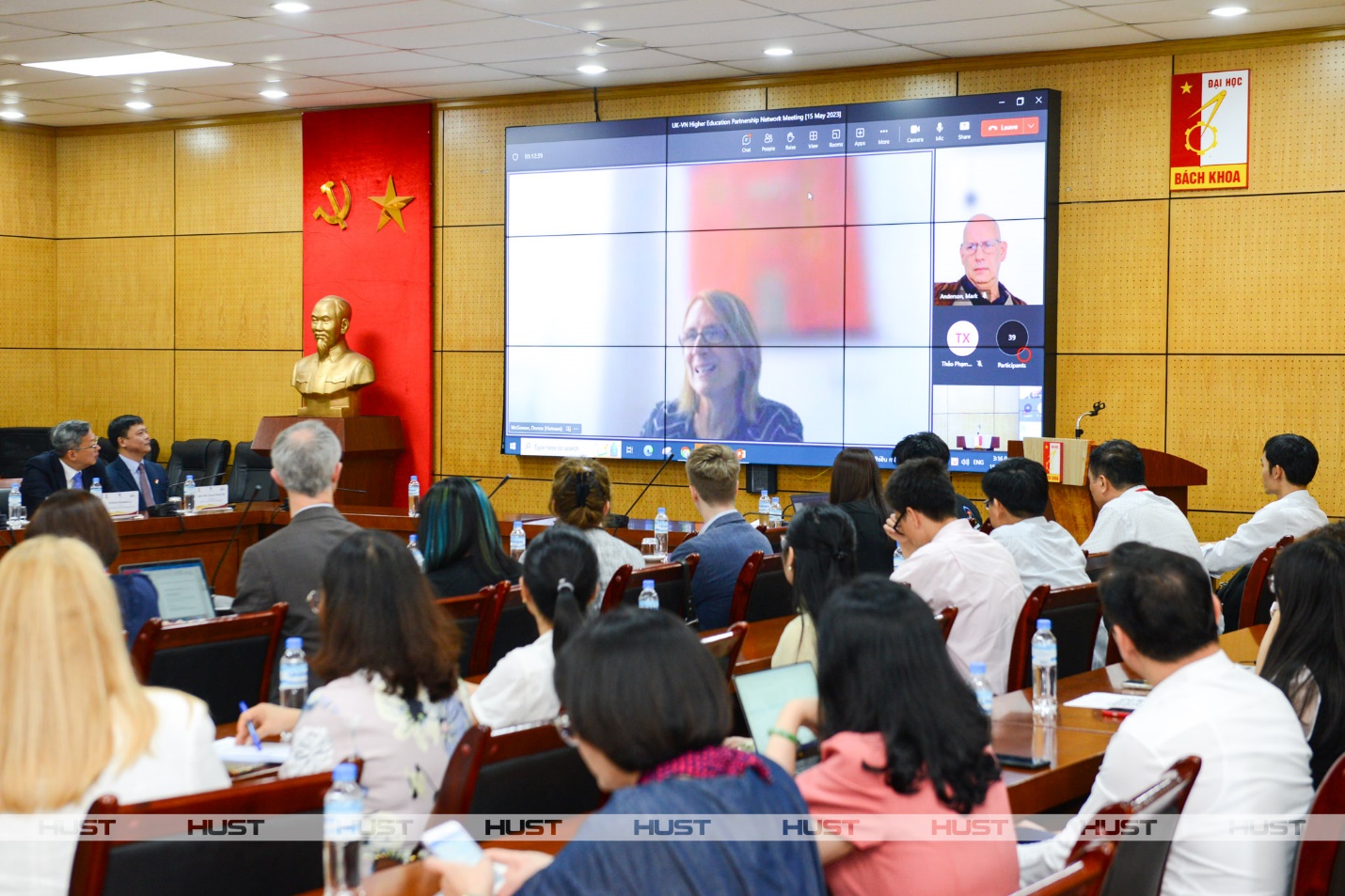 Ms. Donna McGowan, the British Council Vietnam Country Director, underlined that education, particularly higher education, stands as a fundamental pillar of the organization's work in Vietnam. She pledged ongoing support for the network's development, expanding the projects' influence in relevant Vietnamese and UK governmental bodies whenever possible, and strengthening research capacity for early career Vietnamese researchers, with a particular emphasis on mentoring programs for female researchers.
During the meeting, Assoc. Prof. Nguyen Phong Dien also expressed his gratitude to the British Council and personally thanked Ms. Donna McGowan for their unwavering support and continued partnership with UK-VN universities throughout the years. He emphasized that these engagement activities have greatly aided Vietnamese university leaders in understanding the comprehensive and progressive model of British universities, particularly in the areas of autonomy and internationalisation.
Established in 2019, the UK-Vietnam Higher Education Network aims to promote cooperation in training and research, enhance governance capacity, and foster internationalization among Vietnamese universities. Over the years, the network has organized numerous activities, seminars, and research cooperation programs centred around sustainable development, playing a crucial role in the educational collaboration between the two countries. These initiatives include capacity-building programs like "Leadership and Governance" (2019-2021), conferences such as "Preparing Higher Education for Digital Transformation," workshops on "Supporting Social Entrepreneurship in Universities," and various other research cooperation endeavours.