https://www.hust.edu.vn/en/news/news/potential-collaboration-between-hanoi-university-of-science-and-technology-and-enterprises-in-hai-phong-economic-zone-653875.html
Distinguished attendees included Mr. Do Nhat Hoang, the General Director of the Foreign Investment Agency, Ministry of Planning and Investment, Mr. Le Trung Kien, a Member of the City Party Committee's Standing Board and the Head of Hai Phong Economic Zone Authority, and Mr. Bui Duc Quang, a Member and Vice Chairman of the City People's Council.
Mr. Le Trung Kien, Head of HEZA, expressed that the collaboration between HEZA and HUST aimed to provide suitable training courses and meet the escalating demand for high-quality human resources among local businesses.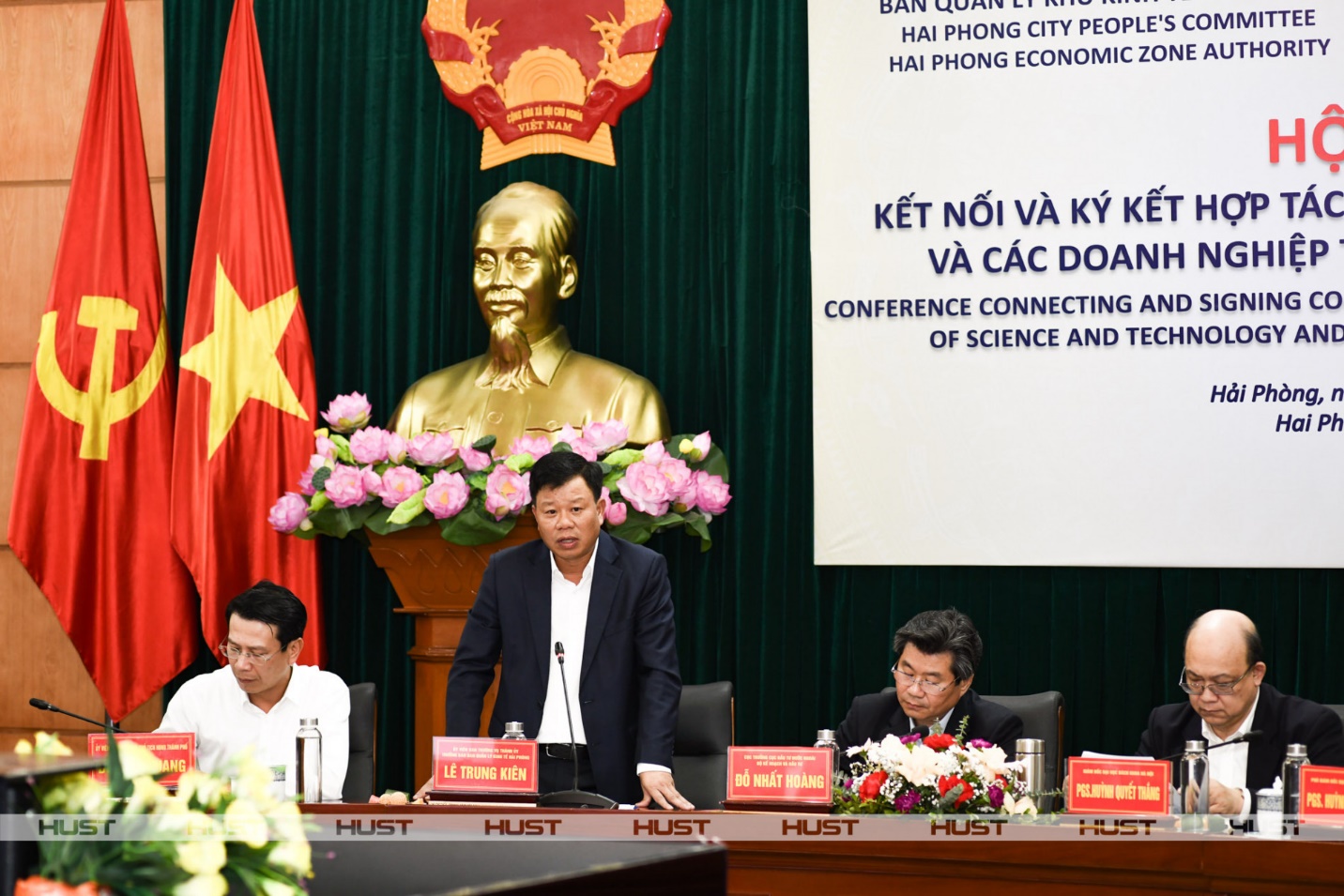 With nearly 25 billion USD of foreign direct investment (FDI) presently in Hai Phong, and an anticipated additional 10 billion USD by 2025, the city has a pressing need for top-tier talent. Mr. Le Trung Kien emphasized that for every 1 billion USD invested, approximately 10,000 workers are required, including about 3,000 high-quality professionals. Furthermore, Hai Phong has set its sights on establishing one or two innovation centers in the near future. Collaborating with HUST, one of the nation's largest educational institutions, is seen as a crucial step in addressing these challenges.
Representatives from businesses such as LG Display Vietnam Hai Phong, Red Star Group, Heesung Vietnam Company, Deep C Industrial Park Complex, and Japan Industrial Park Development,… lauded the partnership with HUST in training human resources. They regarded it as a pivotal foundation enabling businesses to rapidly access high-quality talent. The enterprises also expressed their appreciation for the insights shared by HUST and provided valuable input on training orientations, as well as the specific human resource needs within their respective industries.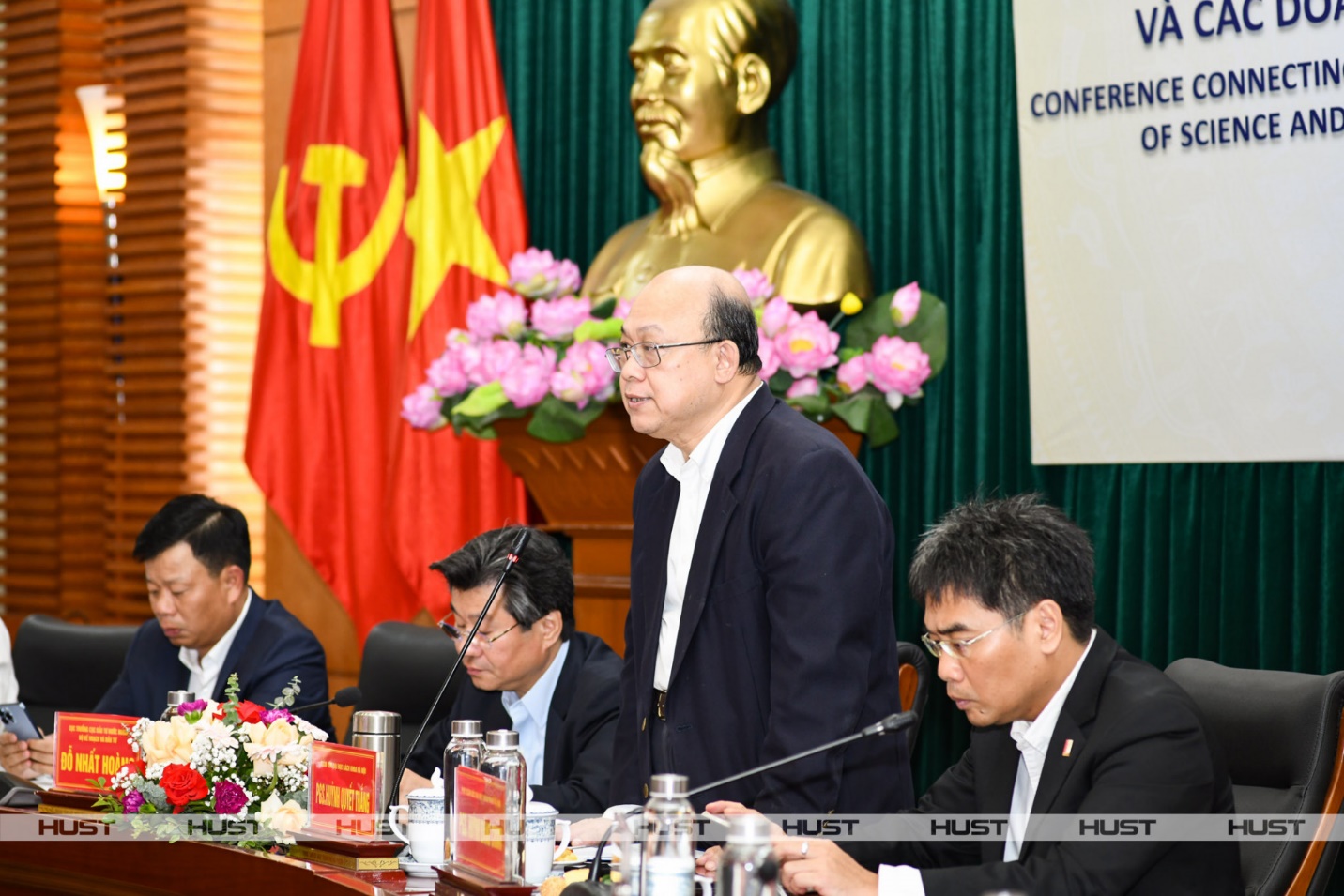 Assoc. Prof. Huynh Quyet Thang, President of HUST highlighted the importance of this cooperation, stating, "We hope this collaboration will yield mutually beneficial outcomes, contributing to the overall development of the country, Hai Phong city, and HUST''. In his address to conference participants, he provided specific figures about HUST analyzing its relevance to Hai Phong students and outlining the long-term, sustainable vision and benefits that businesses can expect from their partnership with HUST. Notably, around 2,200 students from Hai Phong and 2,100 students from Hai Duong are studying at HUST, making up around 12% of the total students.
The university has identified four priority areas of research for the 2021-2030 period: data technology and intelligent systems, sustainable energy and environment, new materials, and health science and technology.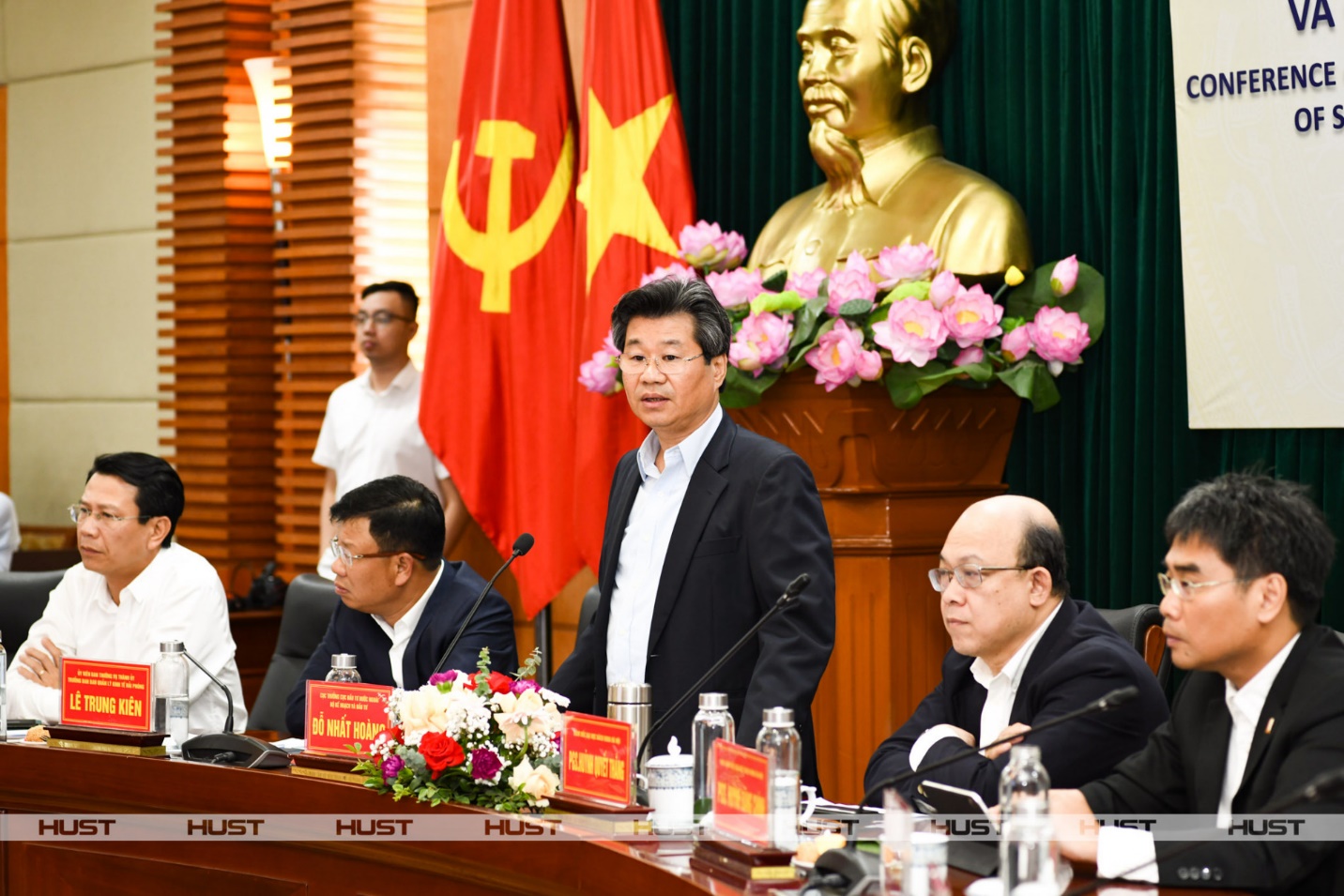 Mr. Do Nhat Hoang, General Director of the Foreign Investment Agency, Ministry of Planning and Investment recommended that Hai Phong City should adopt supportive policies and allocate resources for such training initiatives. He further encouraged Hai Phong to pioneer this model, which could then be replicated in other localities and businesses. The Ministry of Planning and Investment and the relevant local authorities expressed their commitment to supporting these endeavors.
Assoc. Huynh Quyet Thang, representing HUST, expressed gratitude for the enthusiasm and support of Mr. Do Nhat Hoang and Mr. Le Trung Kien in spearheading this innovative model. He acknowledged their vision for the university's future development, aiming to foster closer collaboration between the institution and businesses to create high-quality human resources.
Assoc. Huynh Quyet Thang commended the idea put forth by Mr. Hoang and Mr. Kien, emphasizing the importance of training HUST students in the enterprises. He believed this concept aligned with the university's current development strategy, aiming to bridge the gap between academia and industry. By training students in closer proximity to businesses, they would seamlessly transition into the workforce and adapt faster to the demands of the industry.
At the end of Conference, HUST signed the Memorandum of Understanding about training and research cooperation with Deep C Industrial Zones, Korea Chamber Of Business In Vietnam, Universal Scientific Industrial Việt Nam, Pegatron Vietnam and Haiphong Vocational School.
EAO - HUST