https://www.hust.edu.vn/en/news/news/u-s-secretary-of-state-antony-blinken-visits-hanoi-university-of-science-and-technology-653870.html
U.S. Secretary of State Antony Blinken visited Hanoi University of Science and Technology (HUST) on April 15, 2023 within the framework of his visit to Vietnam. He was impressed with the scientific and technological products of the university.
HUST was the only educational institution that Mr. Blinken visited during his trip to Vietnam this time. At the event, the Secretary of State met with scientists, professors, and students of the university to learn about outstanding and innovative scientific and technological projects.
Robot Pepper programmed by HUST students who are led by Assoc. Prof. Mac Thi Thoa welcomed the Secretary of State Antony Blinken
Dr. Nguyen Phi Le, School of Information and Communication Technology, introduced the Fi-Mi mobile air monitoring system, which provides real-time air quality maps.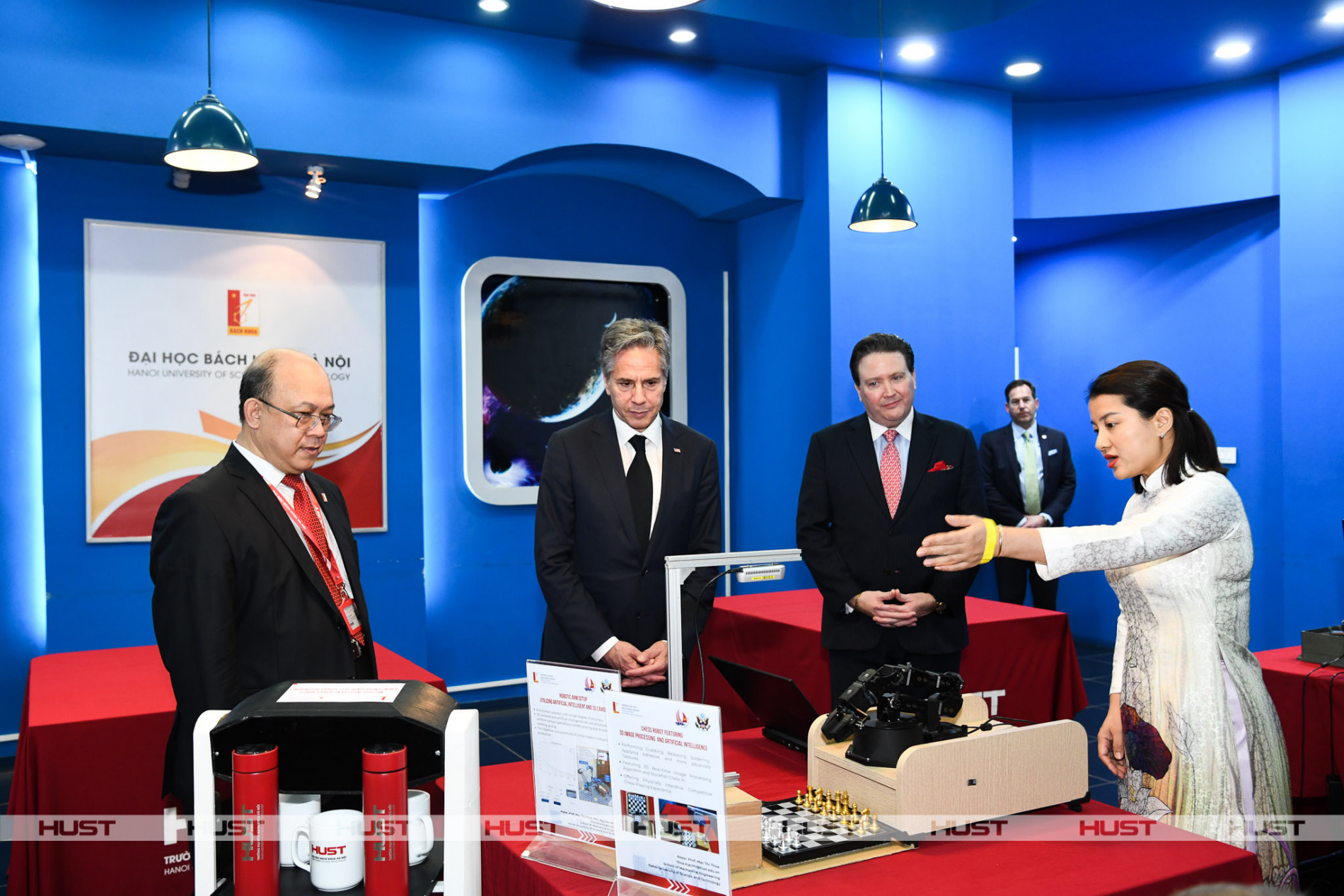 Assoc. Prof. Mac Thi Thoa, School of Mechanical Engineering, introduced the chess-playing robot system utilizing 3D image processing technology and AI.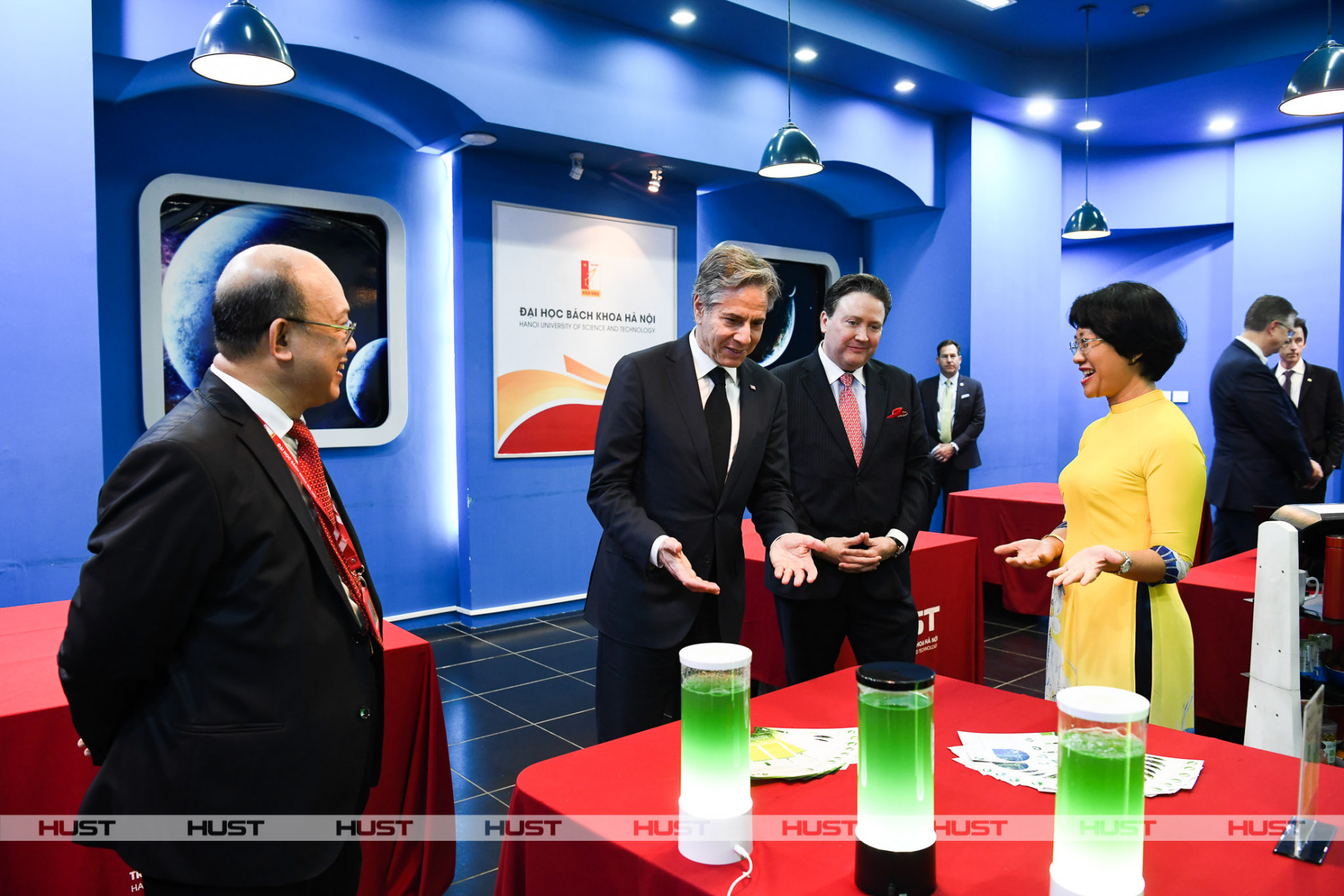 Assoc. Prof. Doan Thi Thai Yen, School of Environmental Science and Technology, introduced the Aloxy algae light system capable of improving indoor air quality.
In the period 2018 - 2025 and orientation to 2030, HUST prioritizes four key science and technology areas: Data technology and intelligent systems, Sustainable energy and environment, Advanced materials, and Health science and technology.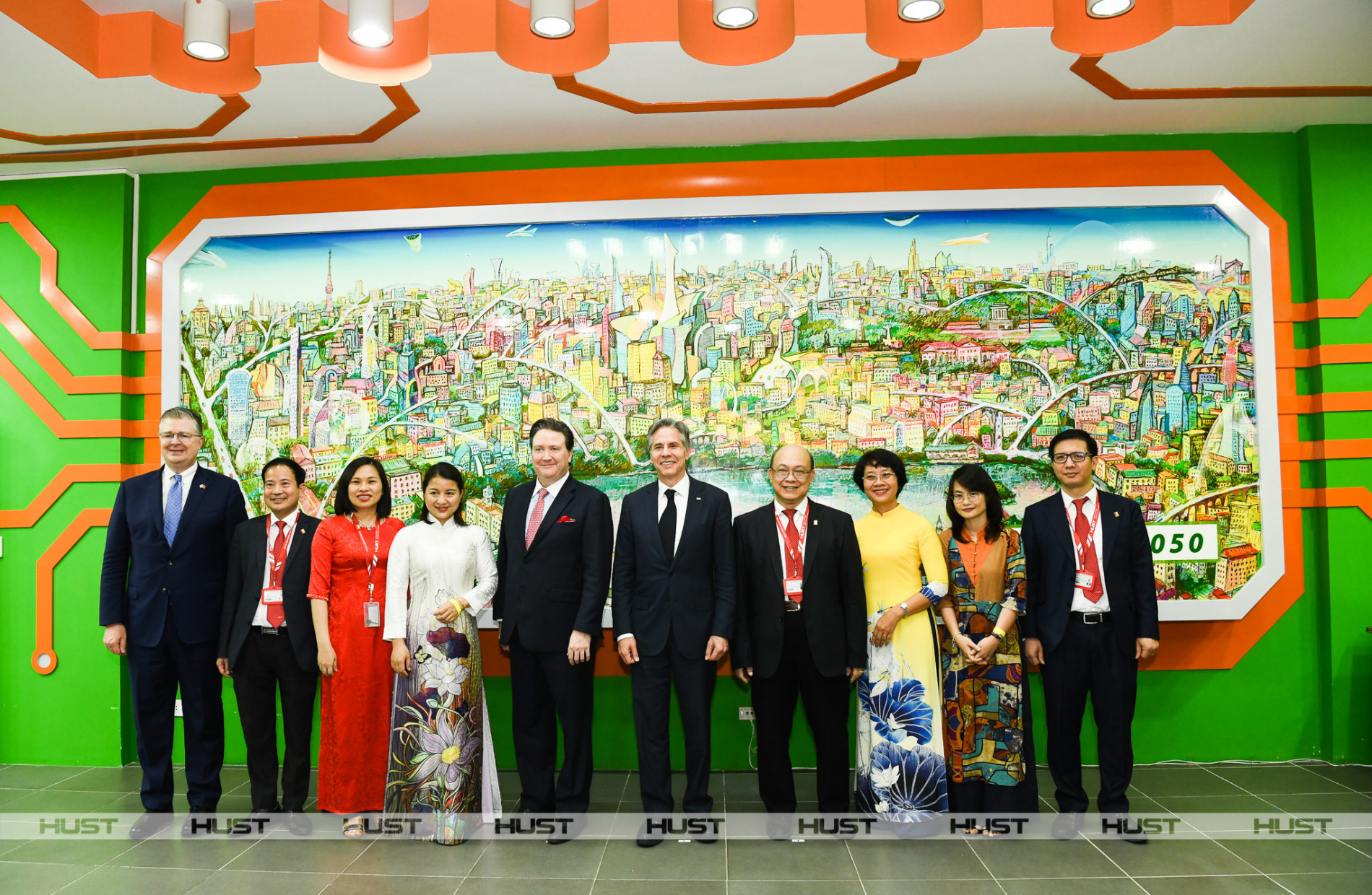 EAO - HUST