https://www.hust.edu.vn/en/news/news/comprehensive-cooperation-agreement-between-hanoi-university-of-science-and-technology-and-bosch-global-software-technologies-vietnam-653866.html
Hanoi University of Science and Technology (HUST) and Bosch Global Software Technologies Vietnam (BGSV) have signed a Memorandum of Understanding for comprehensive cooperation. The signing ceremony took place on March 27 at the BGSV office in Hanoi.
Speaking at the event, Assoc. Prof. Huynh Dang Chinh, Vice President of HUST, hailed the partnership as an important milestone in the long-term connection between the two institutions. He said the collaboration would offer numerous opportunities in various fields.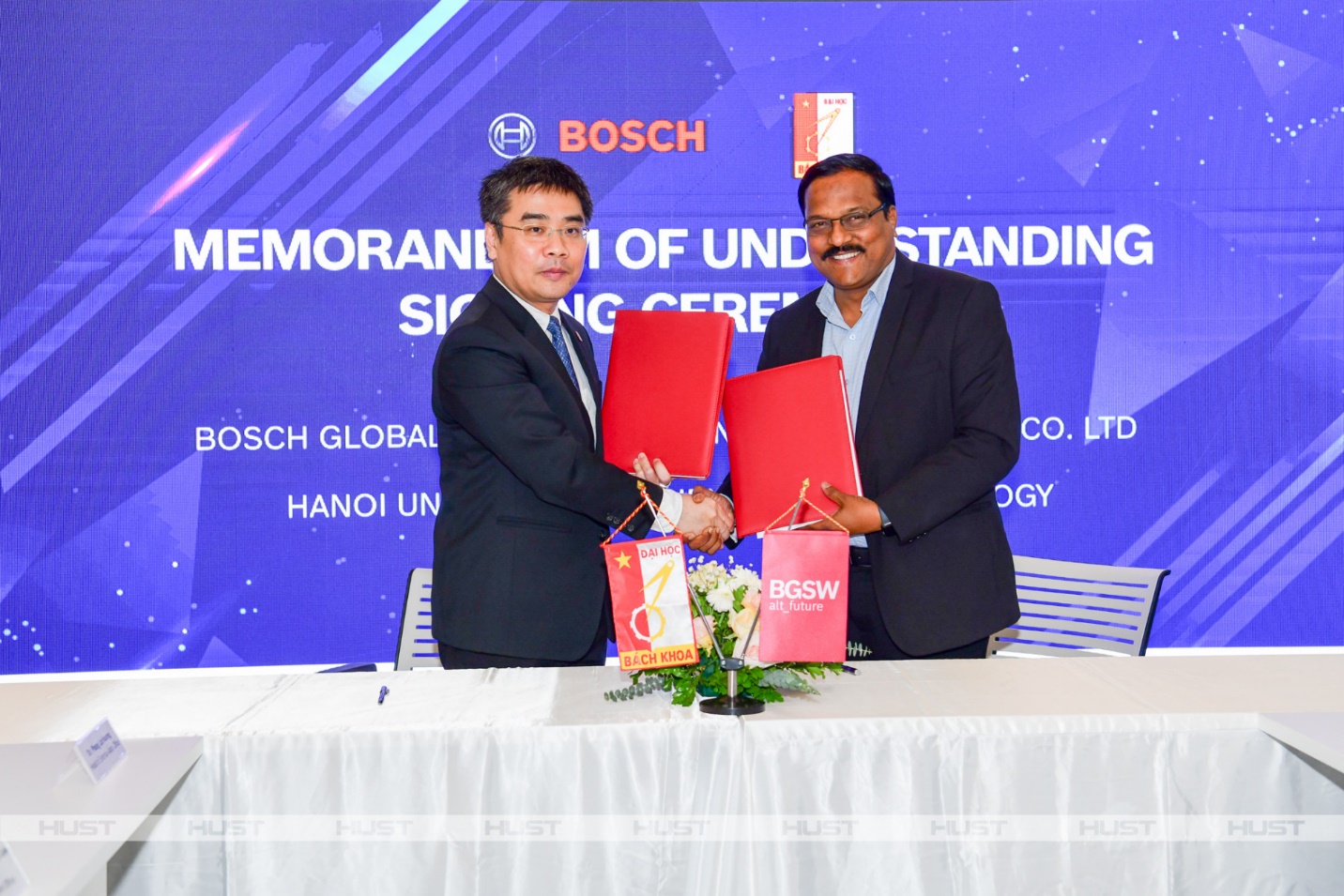 Under the agreement, HUST students will be given opportunities to work and practice at Bosch. The company will collaborate with the university to provide necessary knowledge and skill training for students. Around 40% of BGSV engineers in the Hanoi office are alumni of HUST, and both sides are keen to attract more students to work for the organization.
"At Bosch, we often work on projects with engineers from around the world. With the young engineers from HUST, I believe that there are many talented and enthusiastic young people in Vietnam," said Ms. Tran Thi Thu Hang, Head of the Human Resources Department of BGSV.
The two sides have also agreed to develop courses tailored to the requirements of businesses for students, alumni, and employees who want to improve their practical working ability. The partnership also aims to promote research and technology transfer, bringing together scientists from HUST and engineers from Bosch to solve practical problems.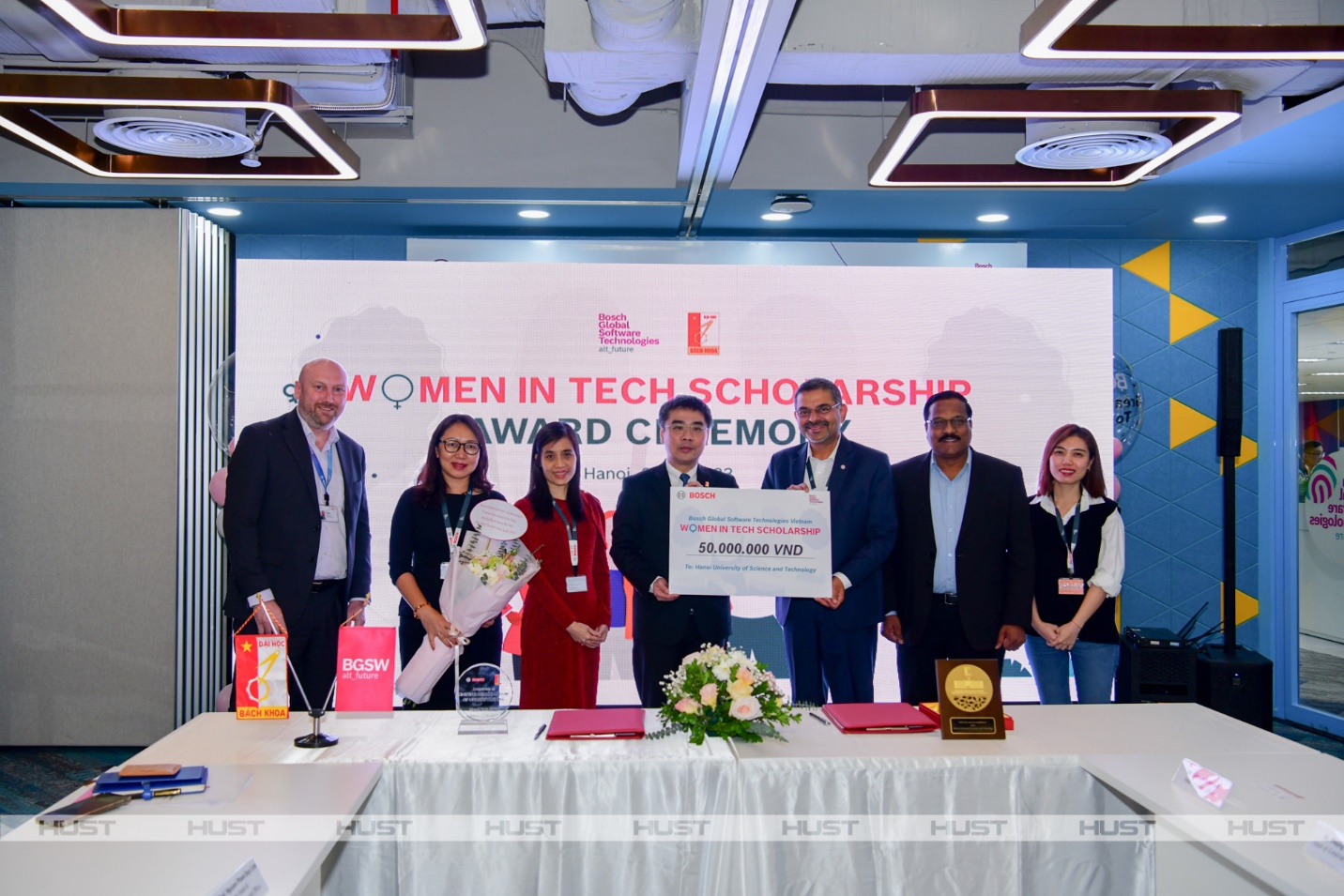 At the ceremony, Mr. Gibson Brendan, Head of Representative Office of BGSV in Hanoi, awarded women scholarships worth a total of 50 million VND to female students with good academic achievements at HUST.
"I hope these scholarships will motivate female students to pursue their passion for learning and research in the field of technology and science," said Assoc. Prof. Huynh Dang Chinh.
HUST is one of the technical universities with the highest number of female students and lecturers in Vietnam, with more than 35% of lecturers currently being women and about 21% of students being female. The university has been working to create a favorable environment for staff, including women, to maximize their potential in professional activities, teaching, and research.
EAO - HUST