https://www.hust.edu.vn/en/news/campus-life/the-14th-asian-biohydrogen-biorefinery-and-bioprocess-symposium-at-hust-499542.html
The 14th Asian Biohydrogen, Biorefinery and Bioprocess Symposium (ABBS 2019) was held on 13-15 November 2019 at Hanoi University of Science and Technology (HUST), Hanoi, Vietnam. The conference attracted 178 participants from 12 different countries.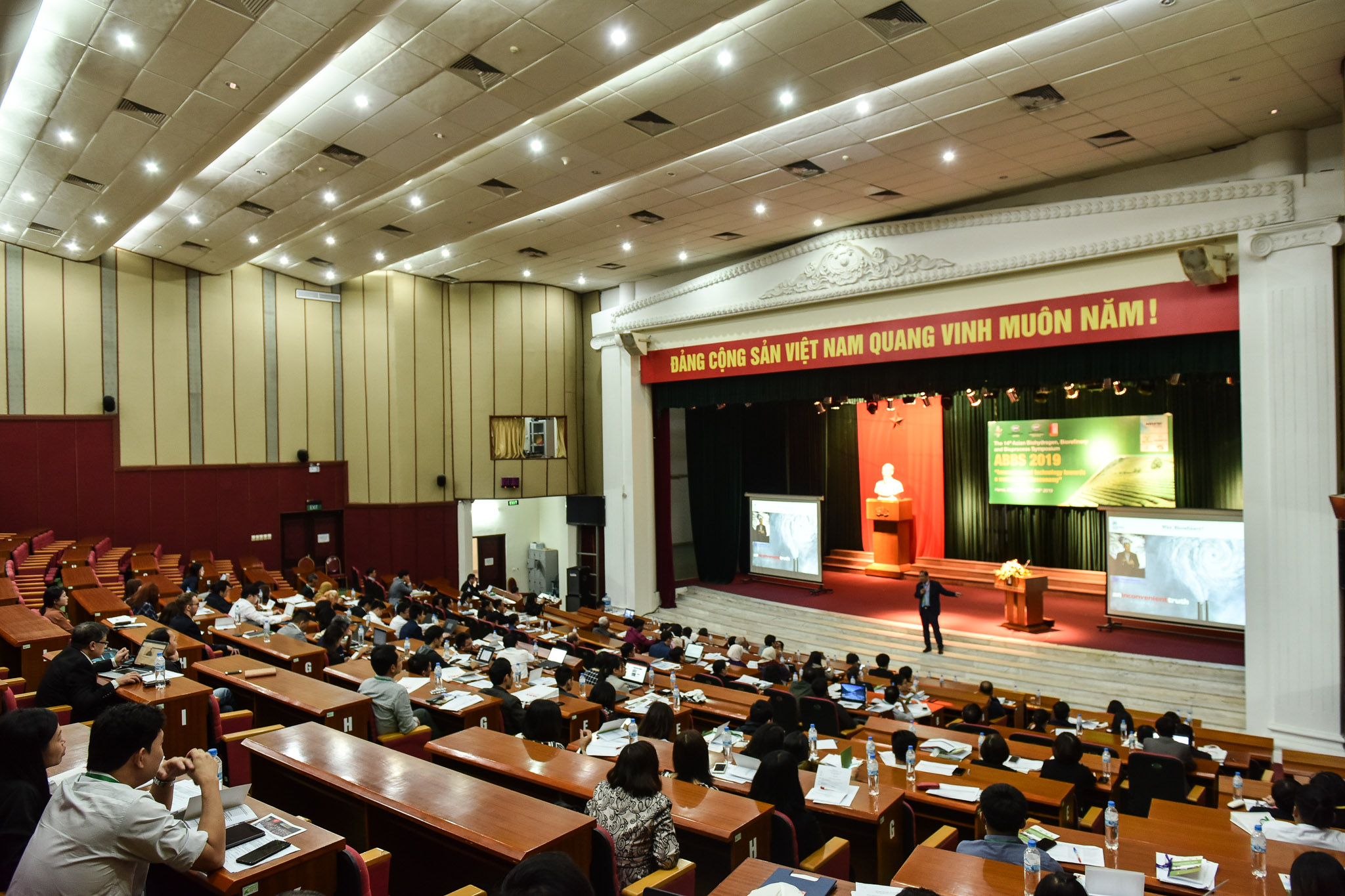 This year, the symposium theme is "Innovation and Technology towards a Sustainable Bioeconomy". Prof. Dinh Van Phong, Vice President of Hanoi University of Science and Technology Vietnam expressed his pride to be the organizer of the conference this year. In his opening speech, he said: "This event aims to share the knowledges and practices, and motivate discussion to enhance the exchange views for advancing technologies in Biomass Utilization, to promote University-Industry cooperation and HR development."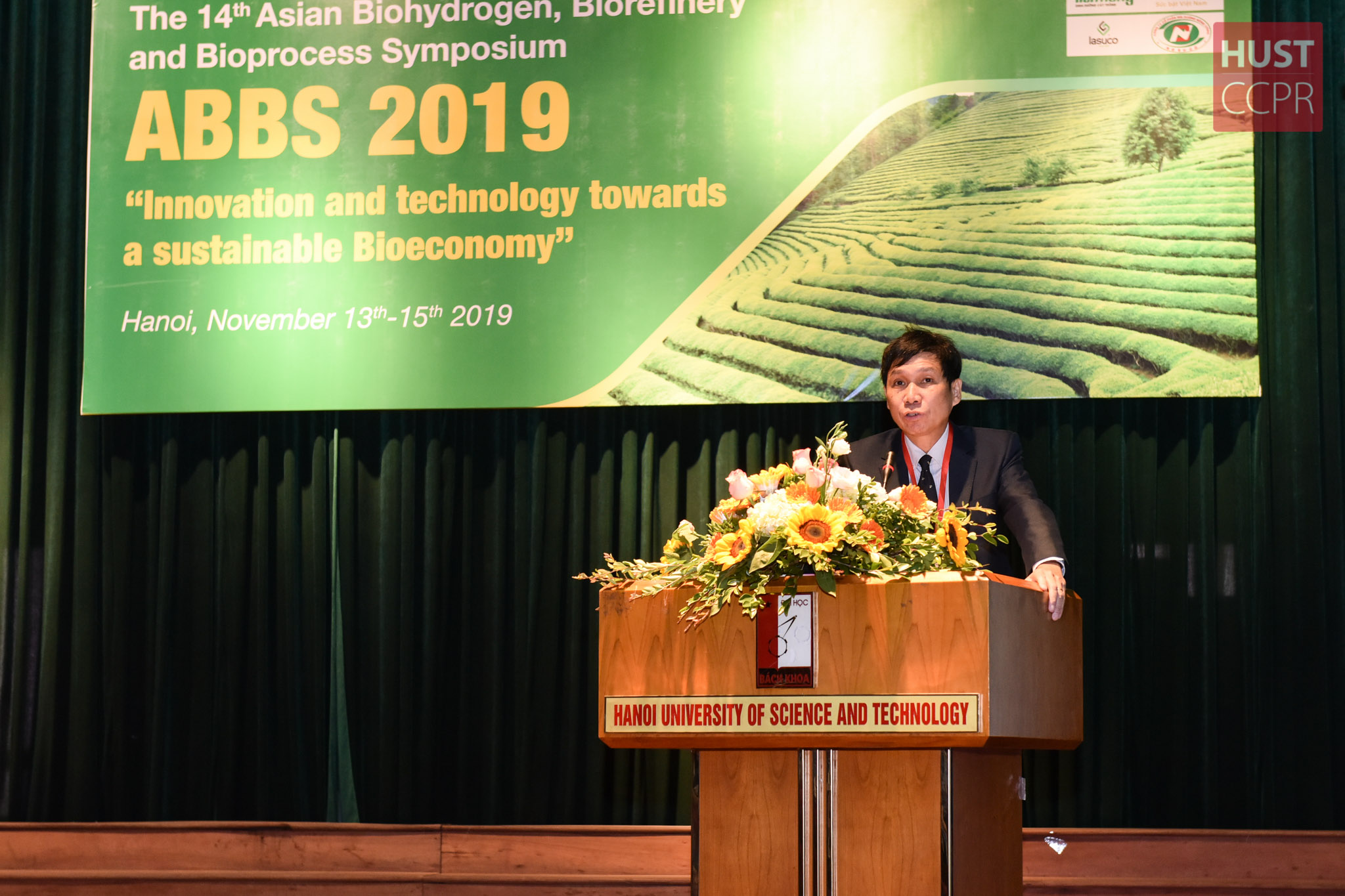 On behalf of APEC Research Center for Advanced Biohydrogen Technology (APEC ACABT), Prof. Shu-Yii WU, President of IAHE Biohydrogen Division, CEO of ACABT, Dean of College of Engineering and Science, Feng Chia University (Taiwan) thanked HUST and other organizers for setting up this conference and welcomed experts, colleagues, researchers and friends from APEC member economies and Non-APEC member economies. He also was the first presenter of the symposium with a topic on "Green synergy solution for future".
There are a variety of topics around the theme, mainly addressing the current environmental problems and proposing solutions, especially the application of technology, to this alarming situation. In addition, there were scientific sessions and another workshop about sugar industry in Vietnam.
At the event, information boards about ABBS, submitted works and their results were put outside the conference hall. A technical tour at HABECO Brewery was organized at the last day of the event for interested experts.
The conference recorded impressive numbers: 178 participants from 12 countries: Austria, Philippines, China, Thailand, Malaysia, Indonesia, Korea, Taiwan, Japan and Vietnam. There were 93 submitted works and 41 participating organizations including universities, institutions and companies. Presenters at the conference all hoped to witness a more positive movement in the field in the coming years and placed trust in the impact of the youth regarding the environmental issues.
Thu Ha
Photos: Ninh Van Nam