https://www.hust.edu.vn/en/news/campus-life/student-exchange-for-successful-partnerships-between-vietnam-and-uk-567754.html
The Student Exchange workshop with over 40 educational leaders and researchers from 28 UK and Vietnamese universities and organizations was hosted virtually by Hanoi University of Science and Technology and University of Portsmouth on 7 April 2020.
The workshop focused on promoting student mobilities and facilitating partnerships in education between UK and Vietnam, especially in the context of the Turing Scheme project recently launched by UK government. During the workshop, participants had an interactive and engaging discussion on how to best host UK students when they choose Vietnam as a destination for exchange.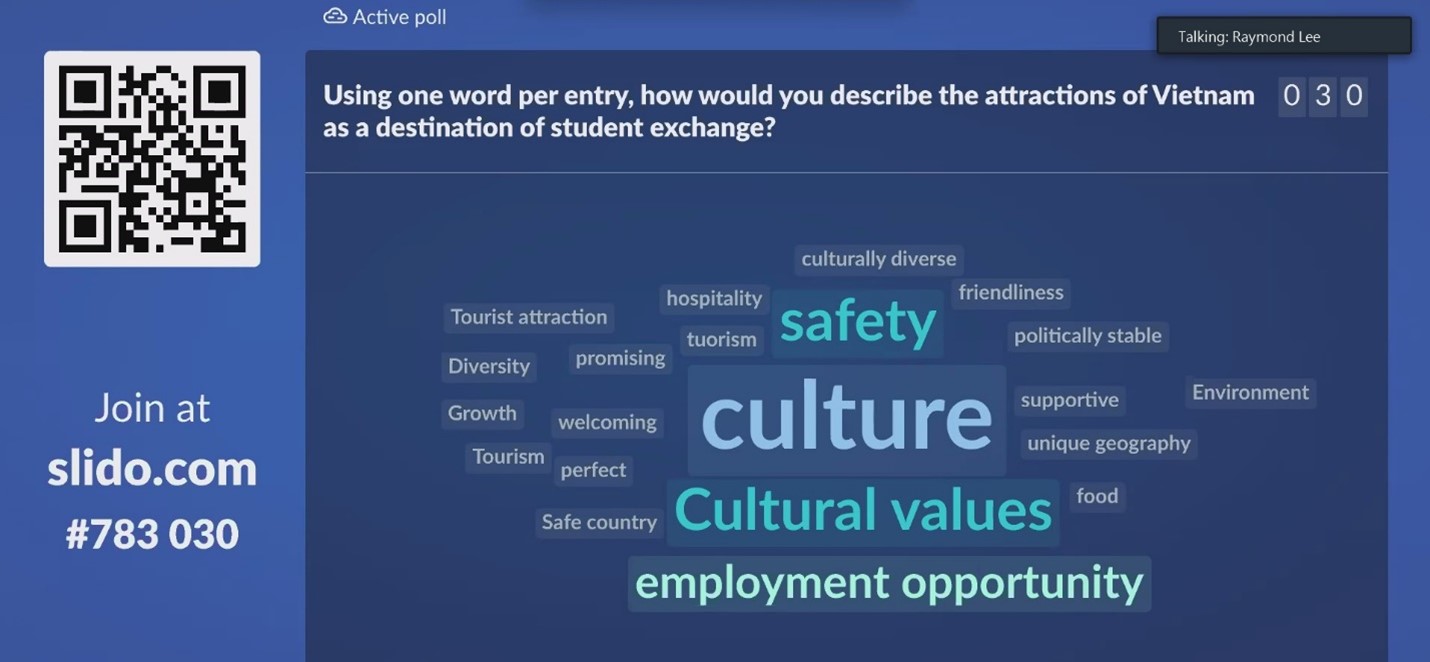 Participants discussing on the attractions of Vietnam to UK students
Dr. Bui Thi Ngoc Thuy, Deputy Head of the External Affairs Office, Hanoi University of Science and Technology, as the co-organizer, said "the workshop happens at the right time and the right moment for both UK and Vietnamese universities, especially after the post-covid 19 period. As the UK government has targeted Vietnam as one of the strategic partners, we hope that this workshop and particularly the Turing Scheme pave the great way for multifaceted collaboration opportunities on staff and student mobility, joint research and academic programs in the coming years".
Ms. Hoang Van Anh, Director Education and Society, British Council Vietnam emphasized the benefits of the workshop and the Turning scheme as they facilitate student mobilities globally. She reasoned that both UK and non-UK students can enjoy the benefits of international mobility, including improving inter-cultural, professional skills and development of connections and relationships. In her final remarks, Ms. Van Anh emphasized the British Council's strong commitment to bridging collaboration between Vietnam and UK governments and working with all participants for more successful partnerships of both nations.
The workshop is part of the UK-Vietnam Higher Education Partnership network's activities supported by the British Council Vietnam.
EAO - HUST