https://www.hust.edu.vn/en/news/campus-life/regional-conference-opens-up-opportunities-for-scientists-in-engineering-609668.html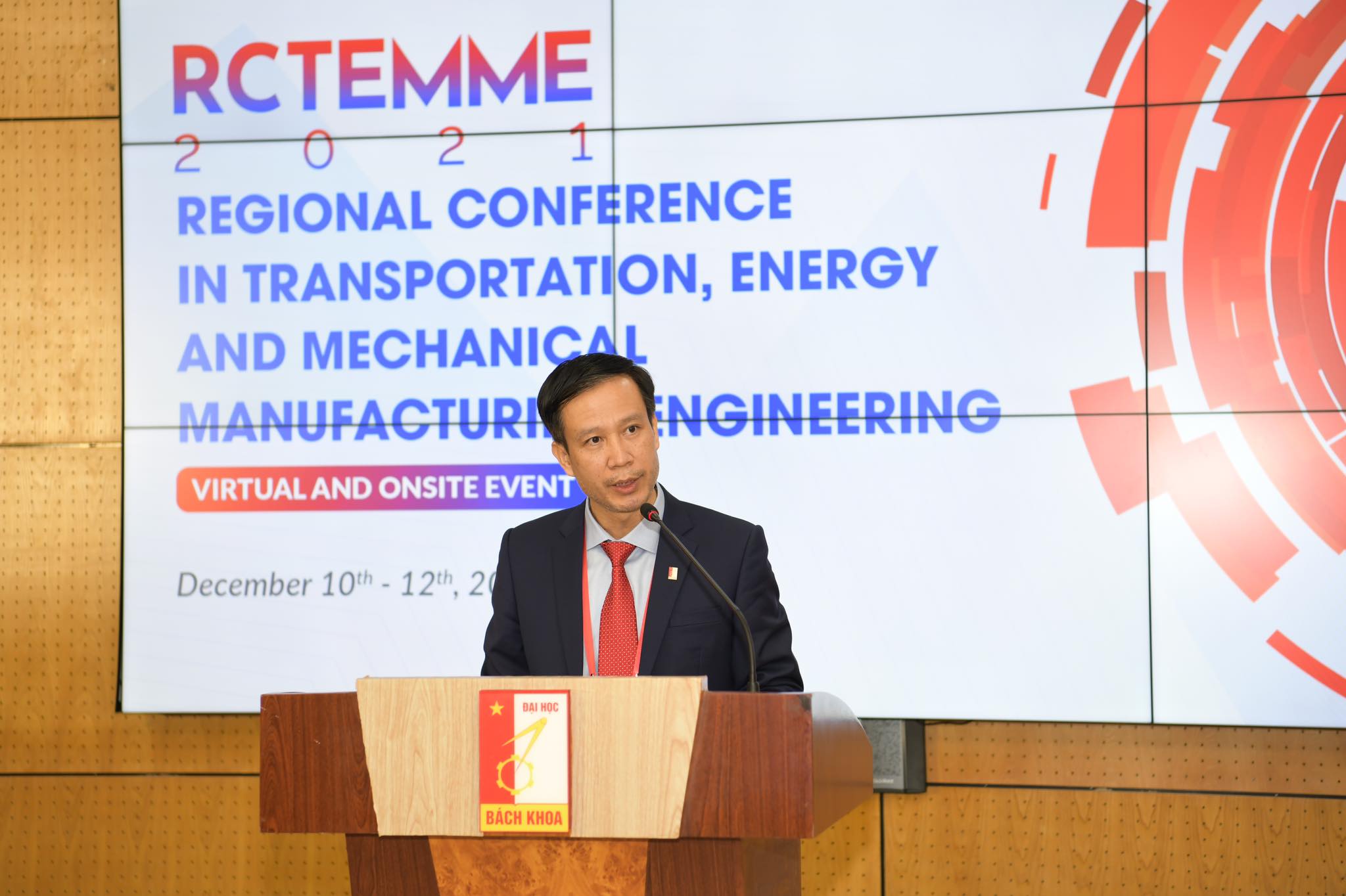 Lê Anh Tuấn, chairman of the HUST Council, expects the conference to promote academic collaboration in engineering. Photo courtesy of HUST

HÀ NỘI – The regional conference in Transportation, Energy and Mechanical Manufacturing Engineering (RCTEMME2021) will promote academic collaboration in engineering among ASEAN and Japanese universities, according to Chairman of the Hanoi University of Science and Technology (HUST) Council Lê Anh Tuấn.
The conference will take place at HUST from December 10 to 11.
The conference, ending on Saturday, aims to promote academic collaboration among ASEAN and Japanese universities, strengthen relationships among academics in the region and open up future collaboration in the engineering field with the Government and private sector.
Tuấn expects the conference to provide an effective forum for academics, researchers and practitioners to advance knowledge, research and technology.
"The conference will also connect and initiate scientific research cooperation between research groups in different countries to tackle more challenges and interesting issues in scientific research," Tuấn said.
The development of the world economy and the increasing needs of people sets a requirement for scientists and innovators in creating new technologies and improving existing technologies.
The issues discussed at the conference aim to help achieve higher productivity and lower costs to meet the growing needs of billions of people around the world.
Transforming to clean energy, new materials and developing new technologies in machines, robots, smart devices, automobiles and mechanical systems will all be discussed at the conference.
As many as 164 reports on sustainable energy development, mechanical engineering technology and mechanical engineering will be presented.
RCTEMME2021 is supported by Japan International Cooperation Agency Project for the AUN/SEED-Net Southeast Asian University Network.
The programme is also supported by the staff and research of 11 Japanese technical universities.