https://www.hust.edu.vn/en/news/campus-life/hust-ranked-at-top-200-best-golden-age-universities-520646.html
Hanoi University of Science and Technology (HUST) has been announced to rank at TOP 200 in THE Best 'Golden Age' universities, rating only universities established between 1945 and 1967. HUST is the only representative from Viet Nam to be ranked at this ranking table.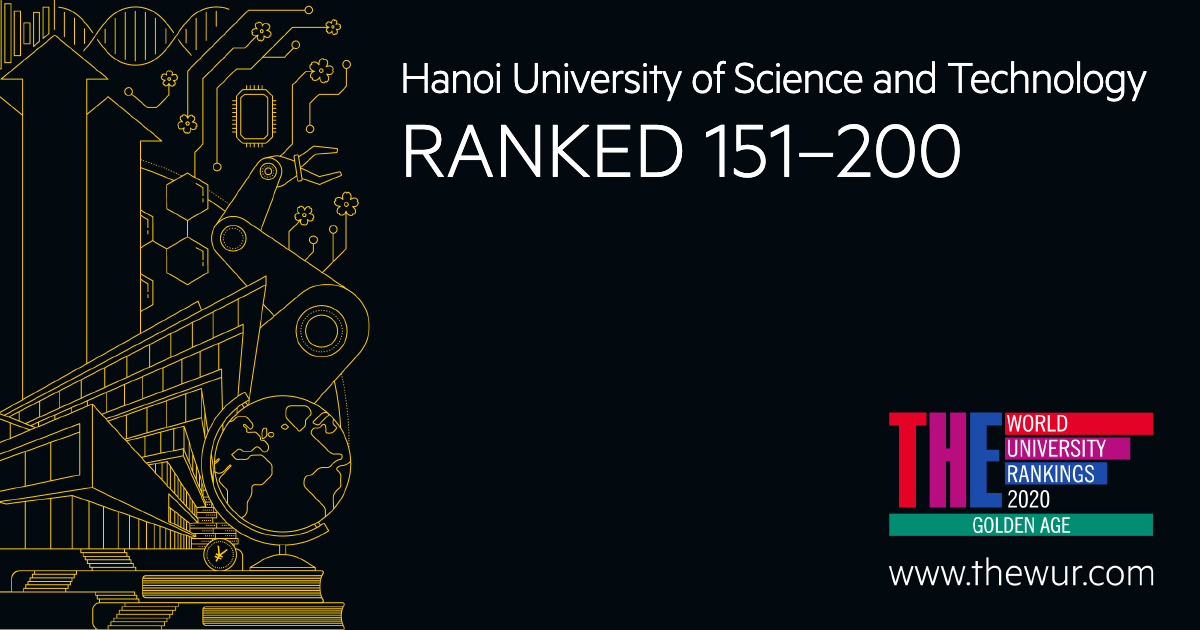 This edition, which was released on June 24, 2020, comprises 308 universities, expanded from 271 universities last year.
The Golden Age institutions were graded by the same methodology which Times Higher Education (THE) applies to its World University Rankings. All universities appearing in this ranking table was founded between 1945 and 1967, which are now between around 50 and 80 years old.
The results follow the great news of HUST's rankings recently announced last year, placing at TOP 1000th in the world and TOP 400th in Engineering and Technology according to THE World University Rankings.
According to THE, the ranking takes its name from what was a Golden Age in global higher education, characterised by rapid university expansion and increasing investment in research. Many of the universities in this ranking score highly for teaching and research.
The THE first started listing higher-education institutes in 2004, providing the definitive list of the world's best universities. THE's statistics has taken an important role in providing advice resource for students, helping them to decide and make a wise choice of their future paths.