https://www.hust.edu.vn/en/news/campus-life/hust-lecturers-harvest-energy-from-the-telecommunication-wave-field-652128.html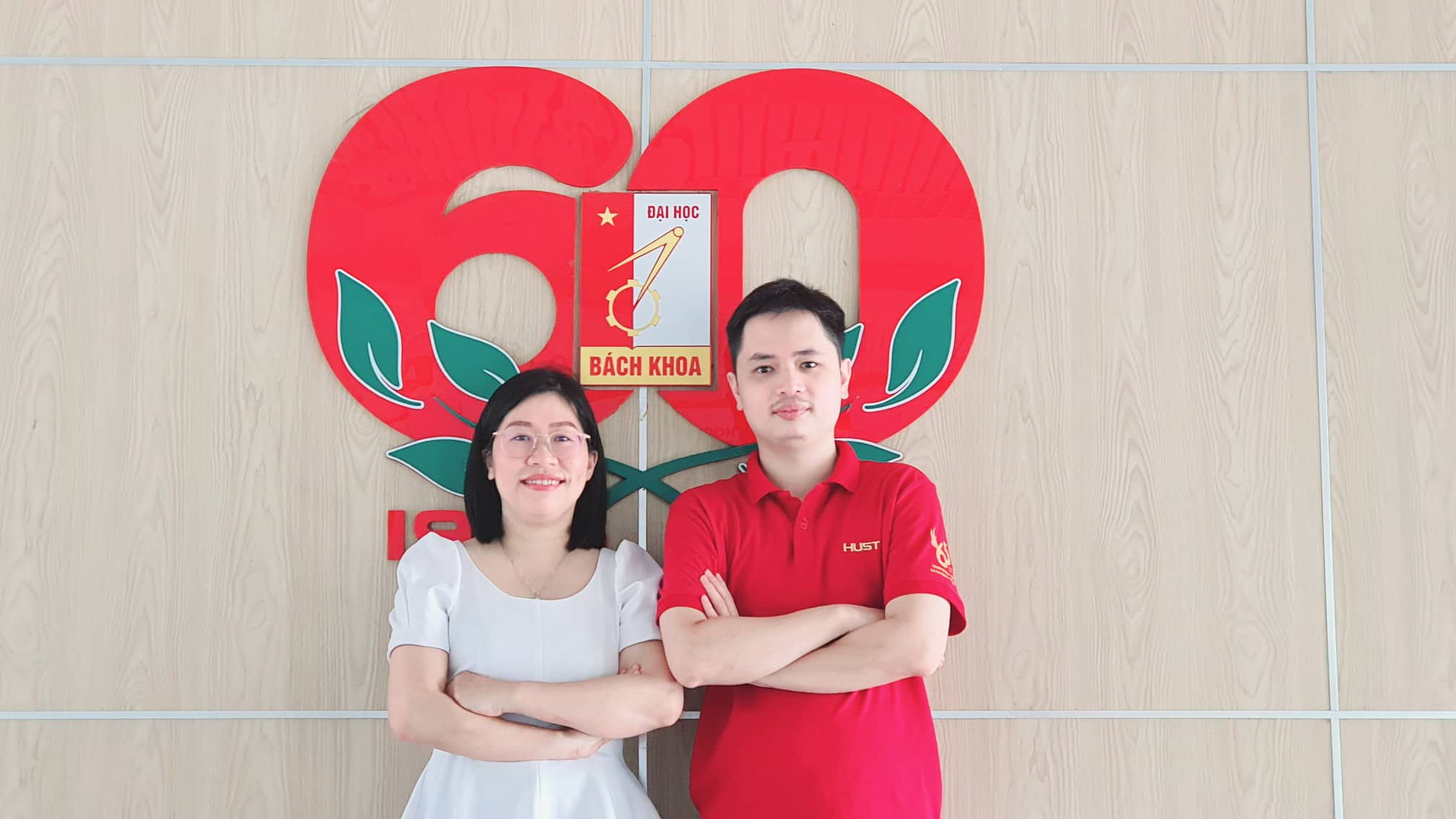 Dr Le Minh Thuy and Dr Nguyen Dai Duong
With the current use of 3G, 4G, 5G, wifi..., it is possible to imagine that there is a lush "telecommunication wave field"! Recreating that rampant wave into useful energy is an increasing tendency.
Following the "trend" of global scientific research, two lecturers from the School of Electrical and Electronics Engineering (SEEE), HUST: Dr. Le Minh Thuy and Dr. Nguyen Dai Duong have researched and manufactured a device that harvests and stores the energy from "telecommunication wave" and then uses that energy to power other systems.
Following the scientific research trend
Dr. Le Minh Thuy and Dr. Nguyen Dai Duong used to study abroad in France and now working together at Lab RF3I (HUST) with research direction in antennas and wave propagation.
Dr. Thuy said that besides providing power by batteries or direct electricity, wireless sensors can also be powered from available energy sources in the environment, such as solar energy, thermal energy, vibration, and electromagnetic waves….
Circuit blocks that convert the energy sources mentioned above into stable DC power (Direct current power) are called energy harvesting, managing and supplying circuits, which are the main technologies in energy autonomy or wireless sensor without batteries. This can reduce maintenance costs, battery replacement/ charge costs, and also contribute to reducing the waste of used batteries in the environment.
Thanks to the development of telecommunications technology, GSM/ 3G/ 4G technology and soon 5G exist in all locations, simplifying the way to connect people with people and connect people to the internet. Therefore, harvesting energy from telecommunication waves to provide power for electronic devices is a reasonable solution that attracts many projects or research institutes around the world.
From 2016 up to now, many international and Vietnamese research groups have focused on solutions to generate energy from electromagnetic waves. Getting the idea from ​​an antenna that both receives and transmits energy, within the framework of the project funded by the SAHEP project (The World Bank's Support for Autonomous Higher Education Project), Dr. Le Minh Thuy and Dr. Nguyen Dai Duong have designed an antenna and energy converter.
They collect excess energy for storage and then power electronic devices such as a simple IoT wireless sensor using BLE technology (Bluetooth low energy - a wireless technology that consumes very little energy to connect devices). The energy here can be understood as electrical energy extracted from electromagnetic waves.
According to Dr. Nguyen Dai Duong, what is most challenging was the design of the antenna to capture energy from the waves. The current design is a single-band receiver, the energy being exploited is quite low. It is necessary to design antennas that receive signals from many different frequencies to receive more waves and higher power.
During the research, these two young lecturers guided undergraduates and postgraduates to participate. The students had a test at the HUST gate, No.1 Dai Co Viet Street, and received telecommunication waves from the 3G network. A student defended his graduation project with excellence and won the council's best project award for this energy harvesting project.
This topic is now at the research level. The current energy harvesting experimental part has reached the desired target. From the results of this study, Dr. Thuy and Dr. Duong are continuing their work to improve the antenna's efficiency by designing a converter from AC power (Alternating current power) to DC power to provide enough stable power for wireless sensors.
The research results have been published in 2 scientific works in the Scopus catalog.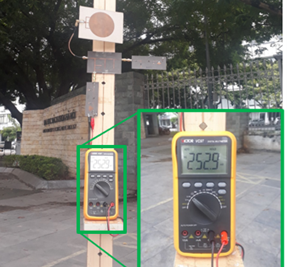 Antenna and power converter collect excess energy for storage and then power electronic devices
Receiving generous support from SAHEP
Directly implementing the research project and gaining support from the SAHEP project, Dr. Nguyen Dai Duong happily said that the payment procedure is timely and quick.
To implement the project, the research team installed software on a computer purchased from SAHEP's funds to export prints and drawings. Equipment under the SAHEP project for this project can also be utilized for other upcoming proposals.
The SAHEP project supports not only research projects but also laboratories, such as Circuit Theory Laboratory or Digital and Analog Electronics Laboratory. Dr. Duong and his colleagues were excited to inspect the Analog and Digital Electronics devices, which are used in many basic experiment classes.
"Personally speaking, SAHEP is a valuable project for lecturers. It provides large funds for many research projects and laboratory construction. With SAHEP's experiment sets, teachers find that students are satisfied and excited to study," said Dr. Nguyen Dai Duong.
Reporting by Dieu Ngoc - Translating by Khanh Van - Editing by Ha Kim