https://www.hust.edu.vn/en/news/campus-life/hanoi-university-of-science-and-technology-and-sap-collaborated-in-young-talent-training-for-industry-4-0-351901.html
Both Parties will join together in order to establish programs of supportive training, ability enhancing and digital skills preparing for Vietnamese students before participating in IT market and get ready for the Era of Industry 4.0.
Hanoi University of Science and Technology (HUST) and SAP Corp (Germany) had signed the Memorandum of Understanding on July 4th, 2018, in Hanoi.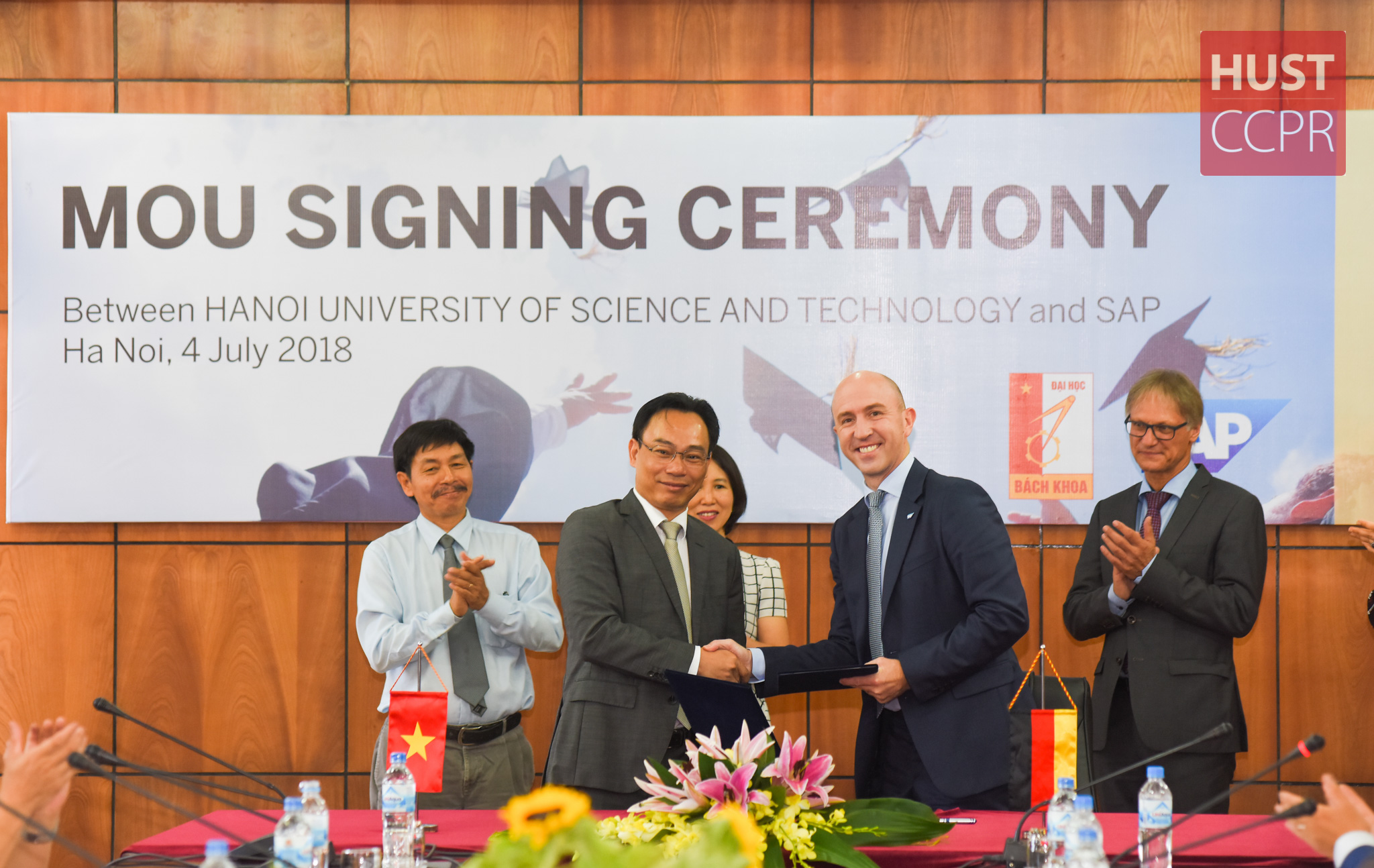 According to the MOU, this strategic cooperation will promote SAP's technology and approaching in sustainable digital transition. It aims to build up a firm technological groundwork in HUST's education, as well as gets closer to new technology of Industry 4.0 such as Internet-of-Things (IoT) and machine learning. It also provides soft skills like Design Thinking solutions. The Agreement, on the other hand, brings various benefits to HUST students, especially ones studying in IT, Business Administration and ELITECH.
Speaking at the Ceremony, Assoc. Prof. Hoang Minh Son, President of HUST said: "HUST always looks forward to promoting activities of education, research and technology transfer in the Era of Industry 4.0. This fits with digital transition procedure and innovative design thinking from SAP. As world-leading solution provider, SAP also commits the investment in future digital skills and it definitely will support HUST in achieving the target of training high-tech human resource for Vietnam".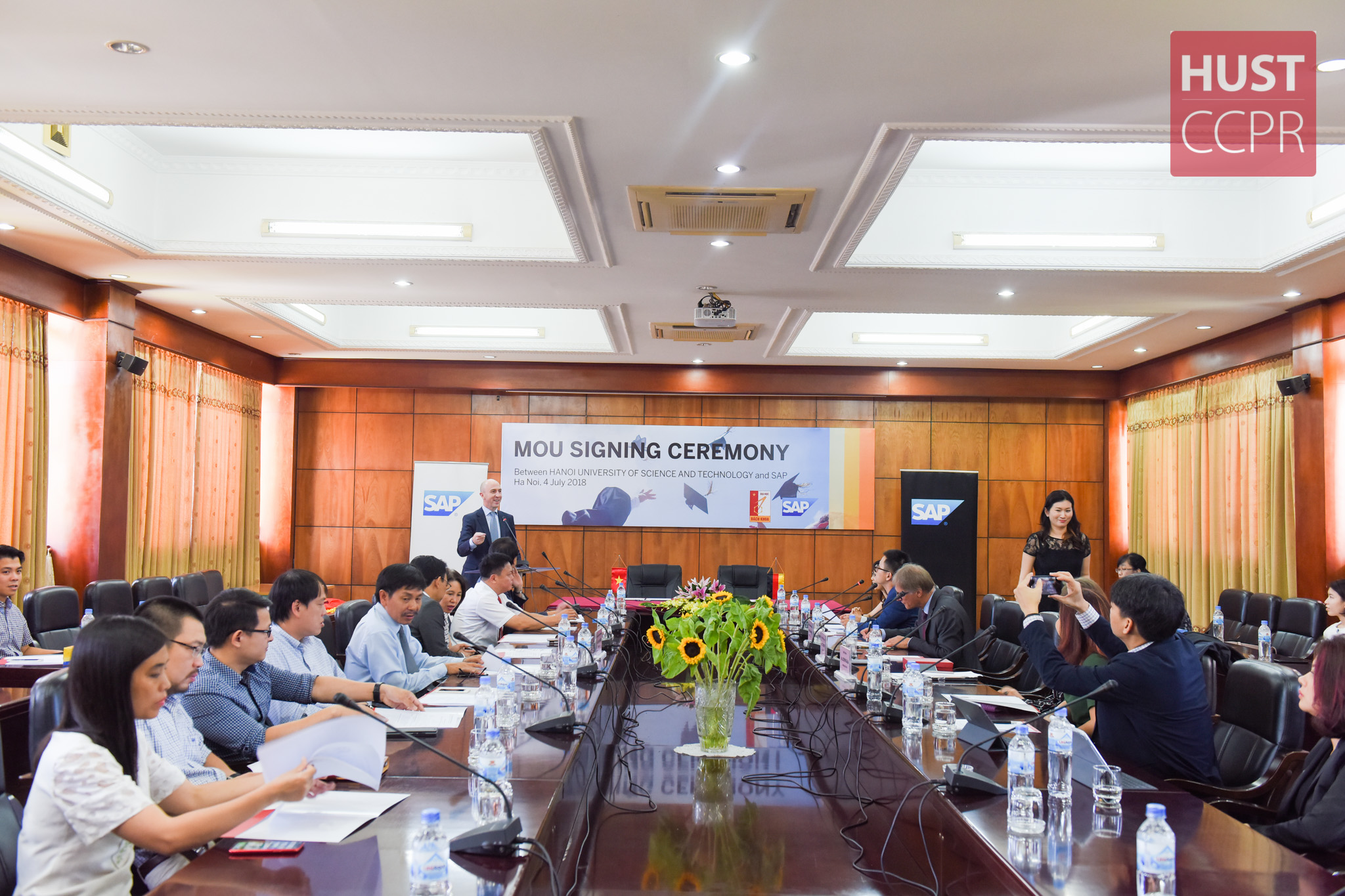 Particularly, both Parties agreed to provide internship and recruitment opportunities at SAP for students, deploy short-term training courses with participation of German technology experts, conduct mutual researches, etc. Following Assoc. Prof. Hoang Minh Son, this is an effective solution to match up with the trend of technology development and labour structure transition in Industry 4.0. Therein, HUST is focusing on reforming its education program, setting up university – enterprise training. This will not only enhance digital skills for HUST students, but also empower their soft and practical ones, and they will be able to quickly adapt with the current well-trained labour market.
Mr. Scott Russell, President of SAP APAC, stated a long-term commitment in facilitating necessary digital skills. "Human is the key factor in digital transition procedure. SAP believes that the purposed innovations will support the world to operate better and improve people's lives. Together with HUST, we commit to assist Vietnam with establishing high technology human resource, armed with profession and readiness for the Era of Industry 4.0", he said.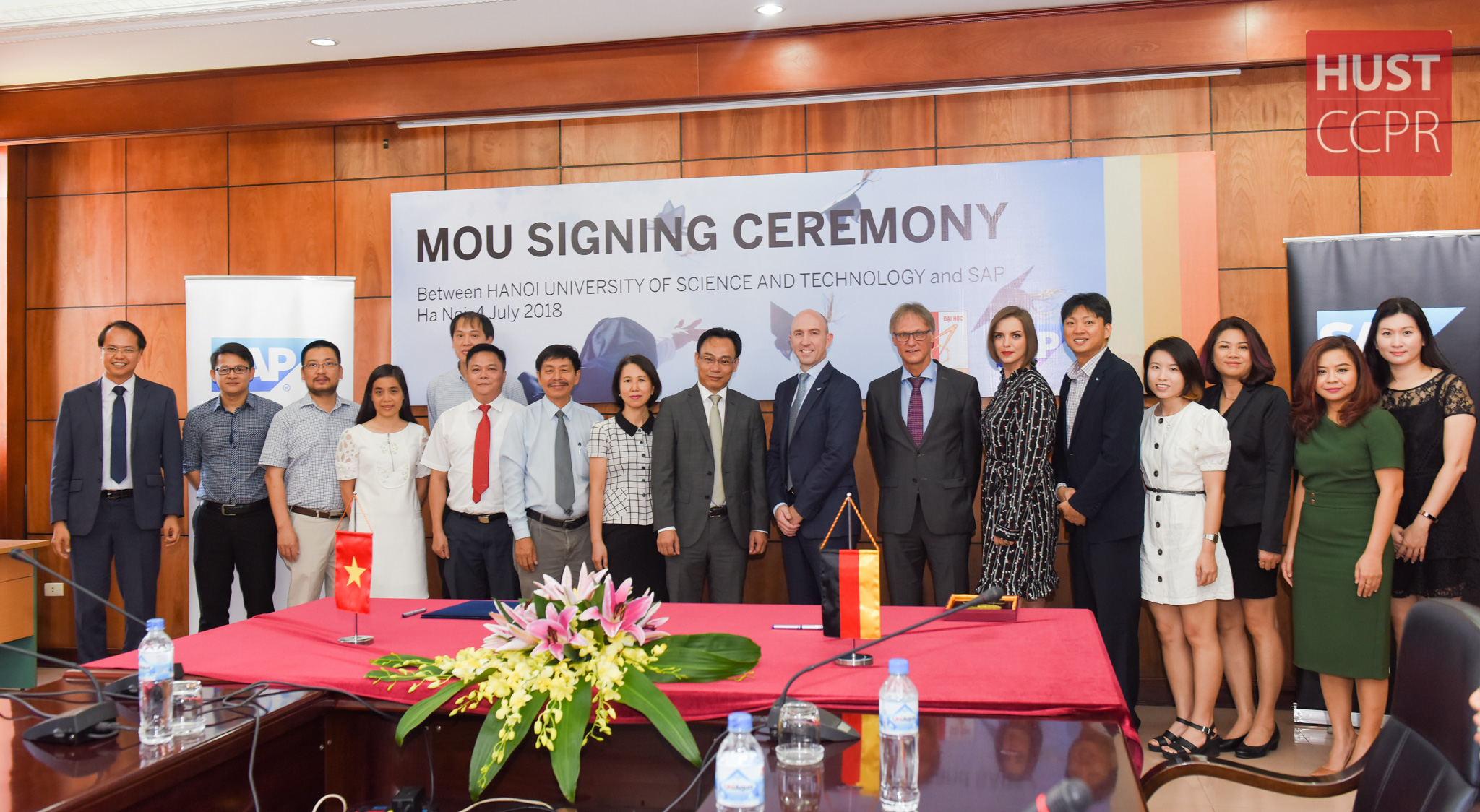 SAP has been deploying several programs to assist United Nations Sustainable Development Goals (UNSDG) around the globe. Especially, in order to support the fourth goal for high quality education, SAP's University Alliances and SAP Next-Gen will offer open and continuous courses to improve and enhance the future workforce.
CCPR
Email: ccpr@hust.edu.vn