https://www.hust.edu.vn/en/news/campus-life/enhanced-career-opportunities-from-sept-mba-master-degree-351766.html
"The program has practicality training content, which helps to enhance management ability and expand connections. Especially, the program awards many scholarships and creates career opportunities over various fields", said Nham Thi Phuong Thao – one of fourteen newly graduated Masters during Graduation Ceremony of the 11th Intake of Master of Business Administration (SEPT-MBA) at Hanoi University of Science and Technology (HUST) on June 28th, 2018.
This program is an international cooperation activity between HUST and Leipzig University (LU), Germany. First launched in 2006, there have been twelve admissions and 286 students participated, with more than 200 of them already graduated.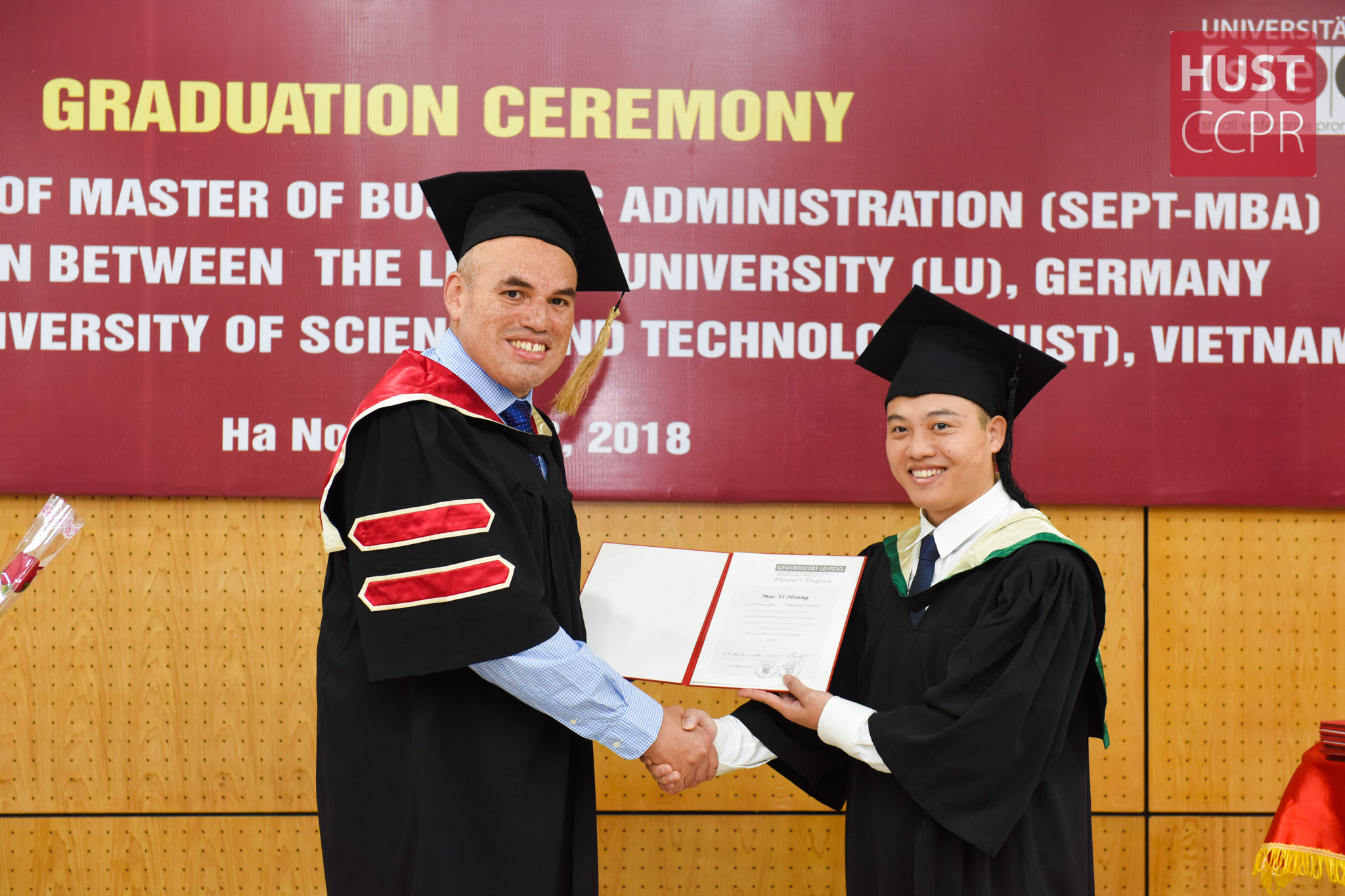 While there is the fact that small and medium enterprises (SMEs) are the major source to provide employment and income around the world, most of the universities' training courses only focus on the big ones. Hence, based on LU's education frame, the SEPT MBA Program (Small and Medium – Sized Enterprises Program Training) brings practical meaning when being well designed for training experts in SMEs' promoting and development.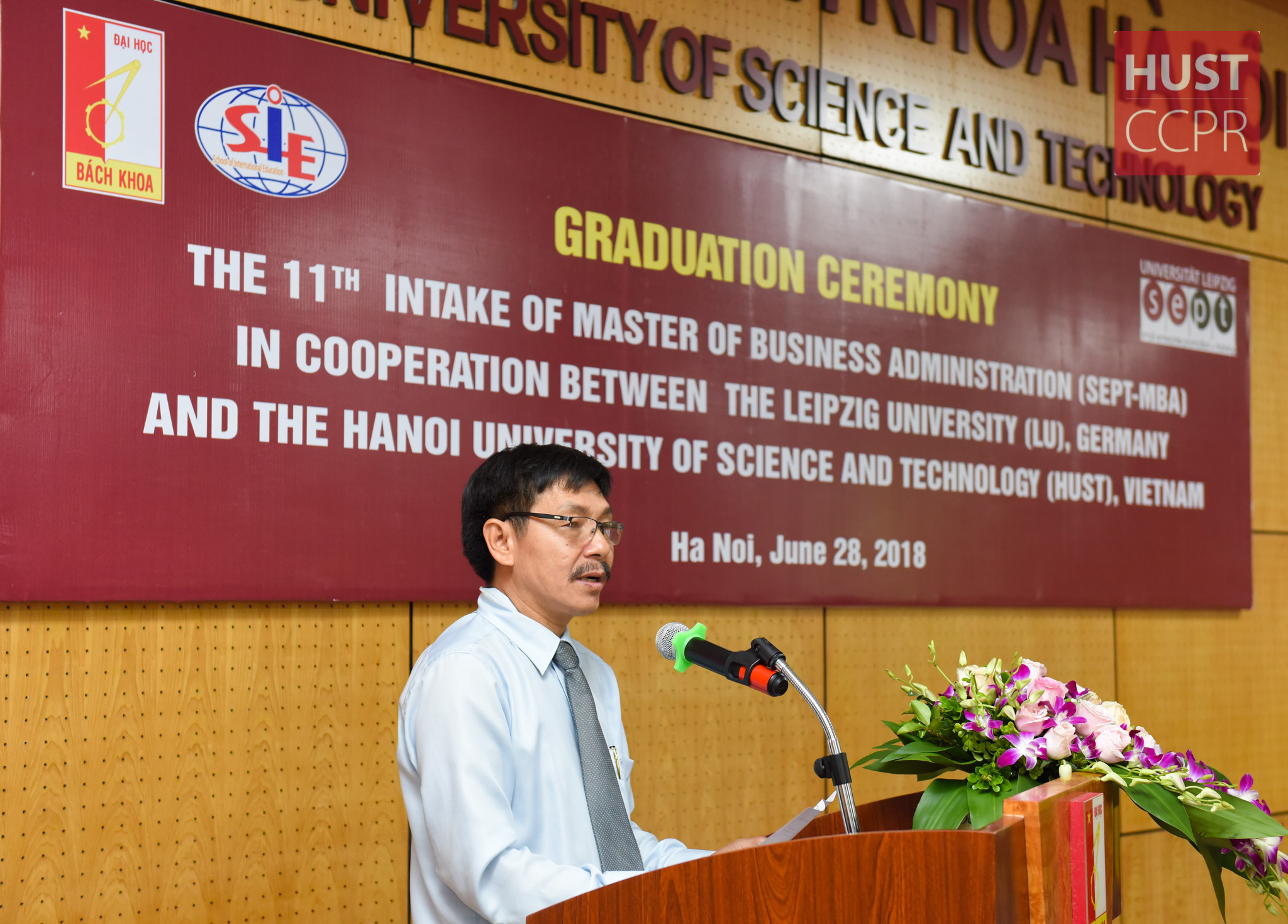 According to Assoc. Prof. Tran Van Top – Vice President of HUST, in recent years, HUST has concentrated on expanding international collaboration programs, developed post-graduate education in order to improve Master-course quality. This is one among the key missions of the University which put HUST's name on the map.
"Many graduates from the program have become successful entrepreneurs and start-up founders with outstanding management ability, while some are holding essential managerial positions in government bodies, domestic and international companies. Additionally, to help the students apply their study into practice, HUST also collaborates with LU in organizing training programs, international business plans, German Vietnamese Business Idea Award (Praxis Partnership Program)", Assoc. Prof. Tran Van Top emphasized.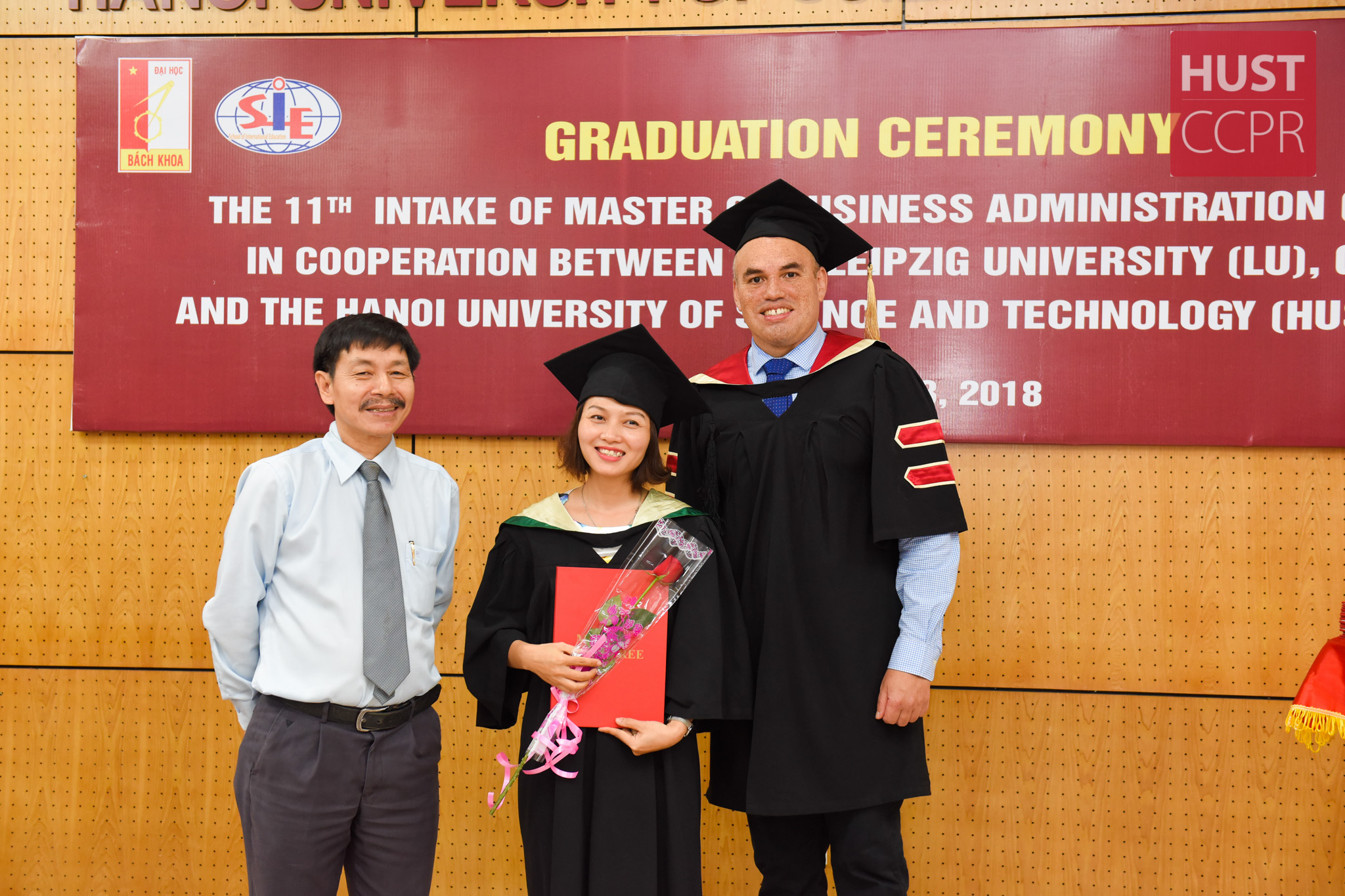 As the representative of SEPT, Dr. Yonni Angel Cuero Acosta highly appreciated the efforts of the students and the supportive activities from HUST. "We do hope that the Masters will apply what they learnt into actual situations, accomplish their management skills, create more innovative ideas in domestic and international companies; as well as contribute into your nation's growth and achieve success in the future", said Dr. Acosta.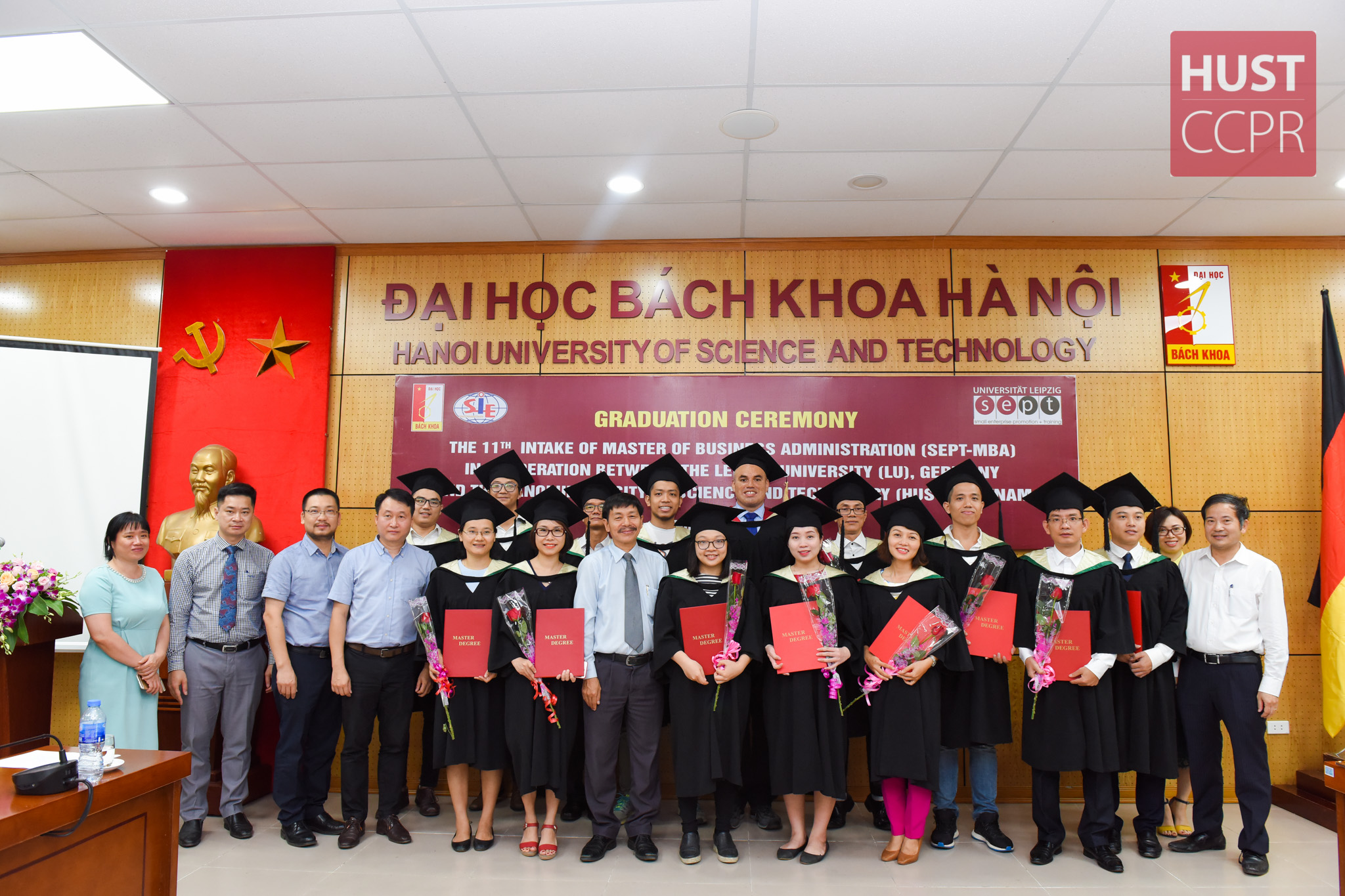 Every course under SEPT-MBA occurs in 2 years in English language. Furthermore, students can either choose to finish full-time in Vietnam or study up to 3 semesters in LU.
Graduates will be awarded with international-recognized Business Administration Master Degree from Leipzig University.
Established in 1409, Leipzig University is the second oldest university of Germany with prestigious tradition. Many well-known scholars and scientists come from here, such as Angela Markel (Prime Minister of Germany), Hans-Dietrich Genscher (Former German Minister of Foreign Affairs).
SEPT-MBA Program is a harmony of theory and practical application and experience related to SMEs' management, promoting, and development. In 2008, the program was awarded 1 of the best 10 International Master Programs in Germany.
For more details, please visit website https://sie.hust.edu.vn/

Hoang Anh - Thanh Thuy