https://www.hust.edu.vn/en/news/campus-life/denso-viet-nam-has-been-donating-books-to-hust-students-for-six-consecutive-years-291968.html
On 21st, December 2017, Hanoi University of Science and Technology (HUST) honorably received the donated books from DENSO Viet Nam. This is the sixth ceremony in which the Japanese invested firm provided HUST's students with chances to learn from very useful books.
The outstanding collaboration between HUST and DENSO Viet Nam has been starting since 2004, covering fruitful activities for both partners, such as: scholarship grants, book donation, training for staff and students, factory visits and graduate recruitment. In the last 13 years, almost 200 students were granted with DENSO scholarships and thousands of useful technical, engineering and managerial books were donated.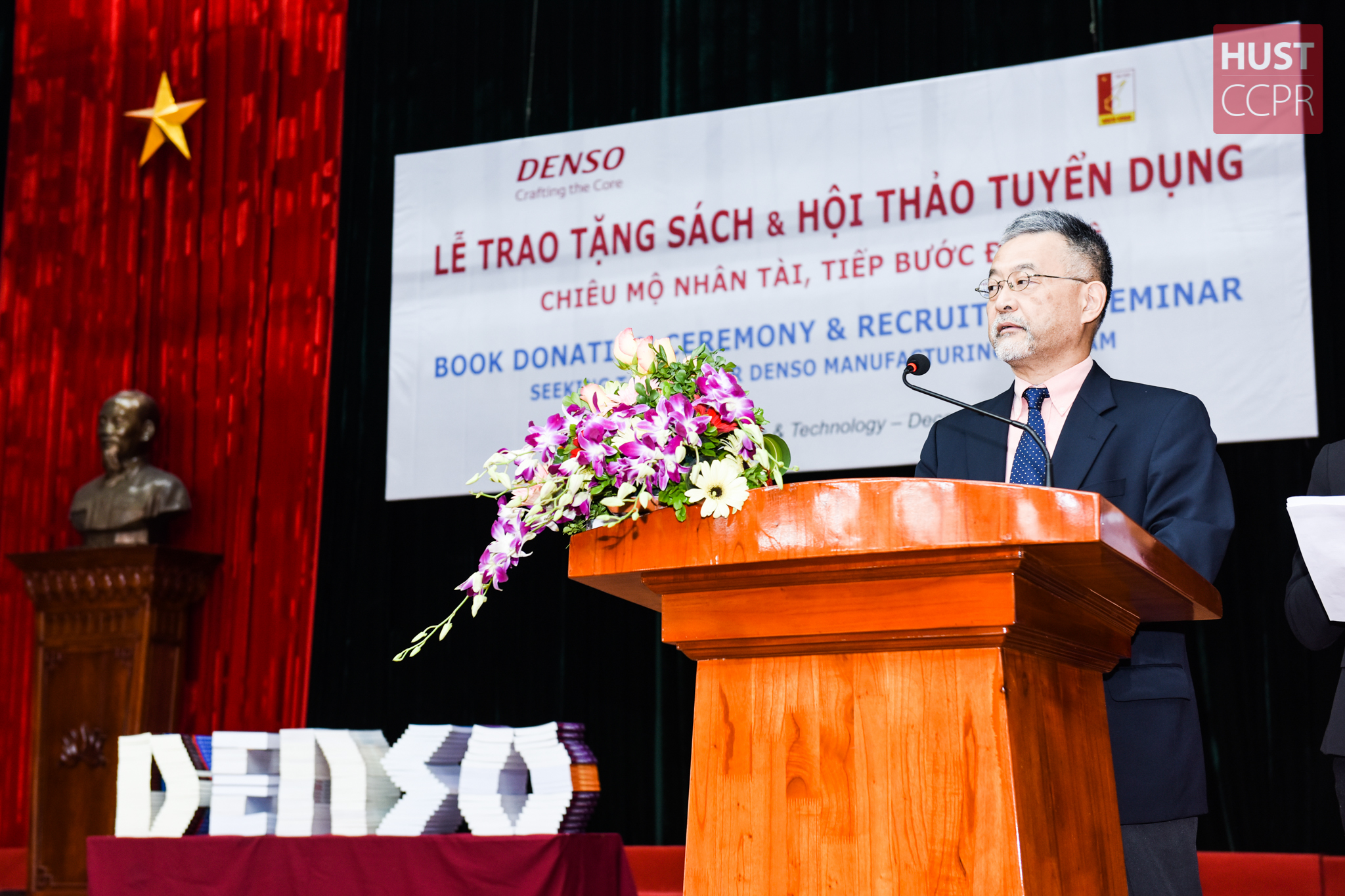 Mr Hirokazu Yagi addressed the seminar
In 2016, especially, when HUST celebrated its 60th anniversary, DENSO Viet Nam was one of the major sponsors for the university's projects in improving training facilities and equipment and spotlight events like University-Industry linkage conference.
In his speech at the ceremony, Mr. Hirokazu Yagi – Vice General Director of DENSO Viet Nam emphasized that: "DENSO Viet Nam is truly appreciated the collaboration with HUST in training highly qualified engineers with multidisciplinary skills and knowledge. There currently are many HUST graduates working in designing, production engineering, quality assurance and production division of DENSO Viet Nam. I am really admired the Vietnamese staff for their keen desire to learn, hardworking spirit and decisive willingness".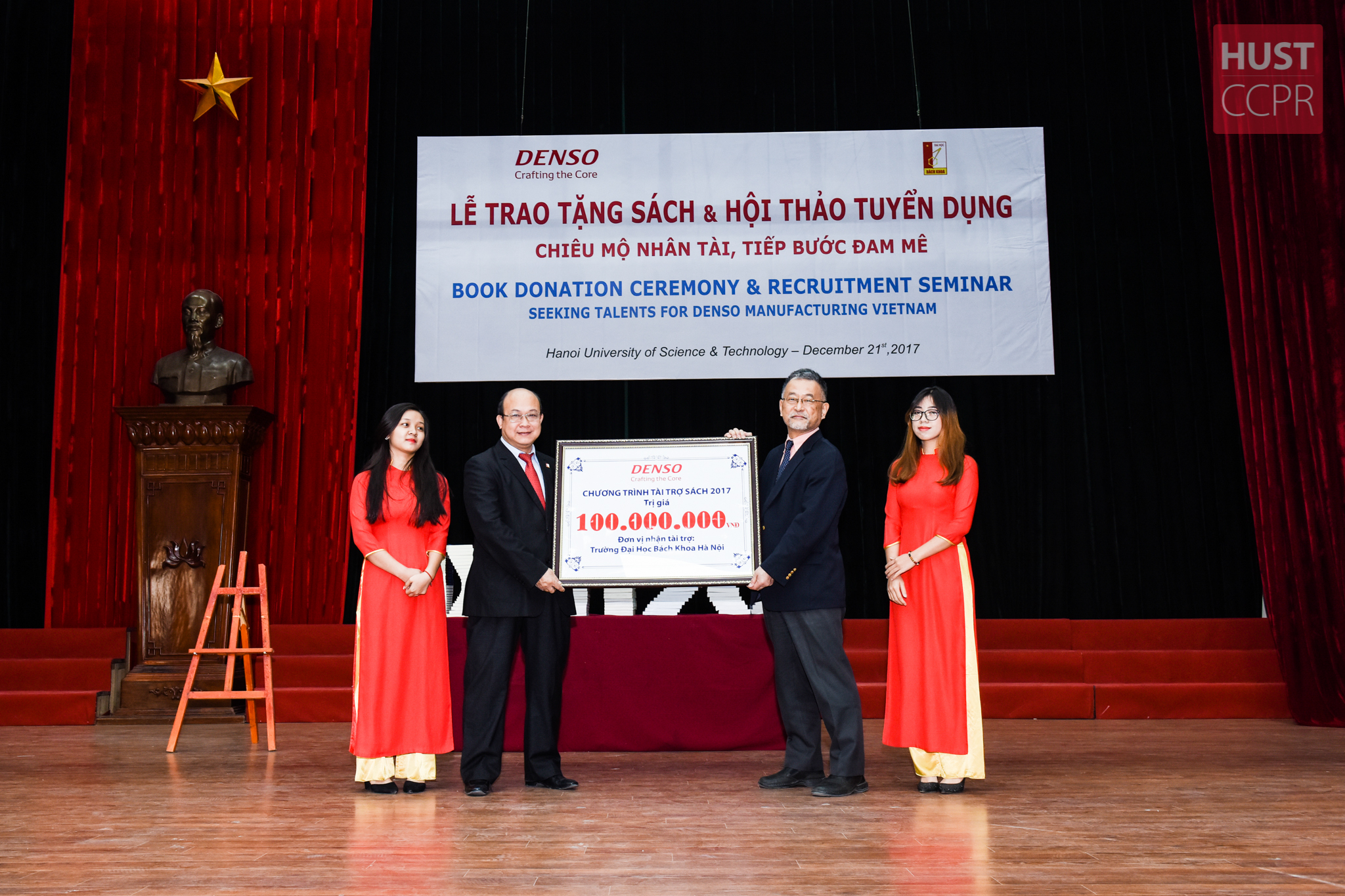 Associate Professor Huynh Quyet Thang and Mr Hirokazu Yagi
To acknowledge DENSO's collaboration and support, Assoc. Prof. Huynh Quyet Thang – Vice President of HUST said: "the books donated were very useful students because they could help our to acquire extended and practical knowledge in addition to the lectures in classes. In addition, through the collaborative activities with HUST, DENSO Viet Nam had built up a really good image in the awareness of our students and staff, which conformed to the 'DENSO for the community' spirit". The Vice President also expressed his hope for the growing and effective links between the company an HUST.
By the end of the ceremony, DENSO Viet Nam also had a recruitment workshop and organized a company visit trip for 60 students.
CCPR