https://www.hust.edu.vn/en/news/campus-life/cooperation-between-hust-and-uppsala-university-sweden-on-3-1-education-contract-in-ict-global-296024.html
During the visit of Assoc. Prof. Dr. Hoang Minh Son, HUST President to Sweden in September 2017, Hanoi University of Science and Technology officially signed an MOU with Uppsala University to focus more on double degree training program cooperation and open up more potential diversified types of coordination from both sides in student, staff exchange. This fruitful MOU has opened up a new door for our HUST students since January 9th 2018 when both universities continued to officially sign an agreement on 3+1 education contract between Global ICT 3+1 (English-taught ICT training program) at HUST and Bachelor of Computer Science in Uppsala University.
Participating the signing ceremony were Assoc. Prof. Tran Van Top, HUST Vice President in charge of academic affairs; Mr Kay Svensson, Deputy Director of UU and head of unit, Division for Contract Education, Uppsala University, Mrs. Anna-Klara Lindeborg, UUs Regional Representative in Vietnam, and other representatives from UU and departments, offices, SOICT from HUST.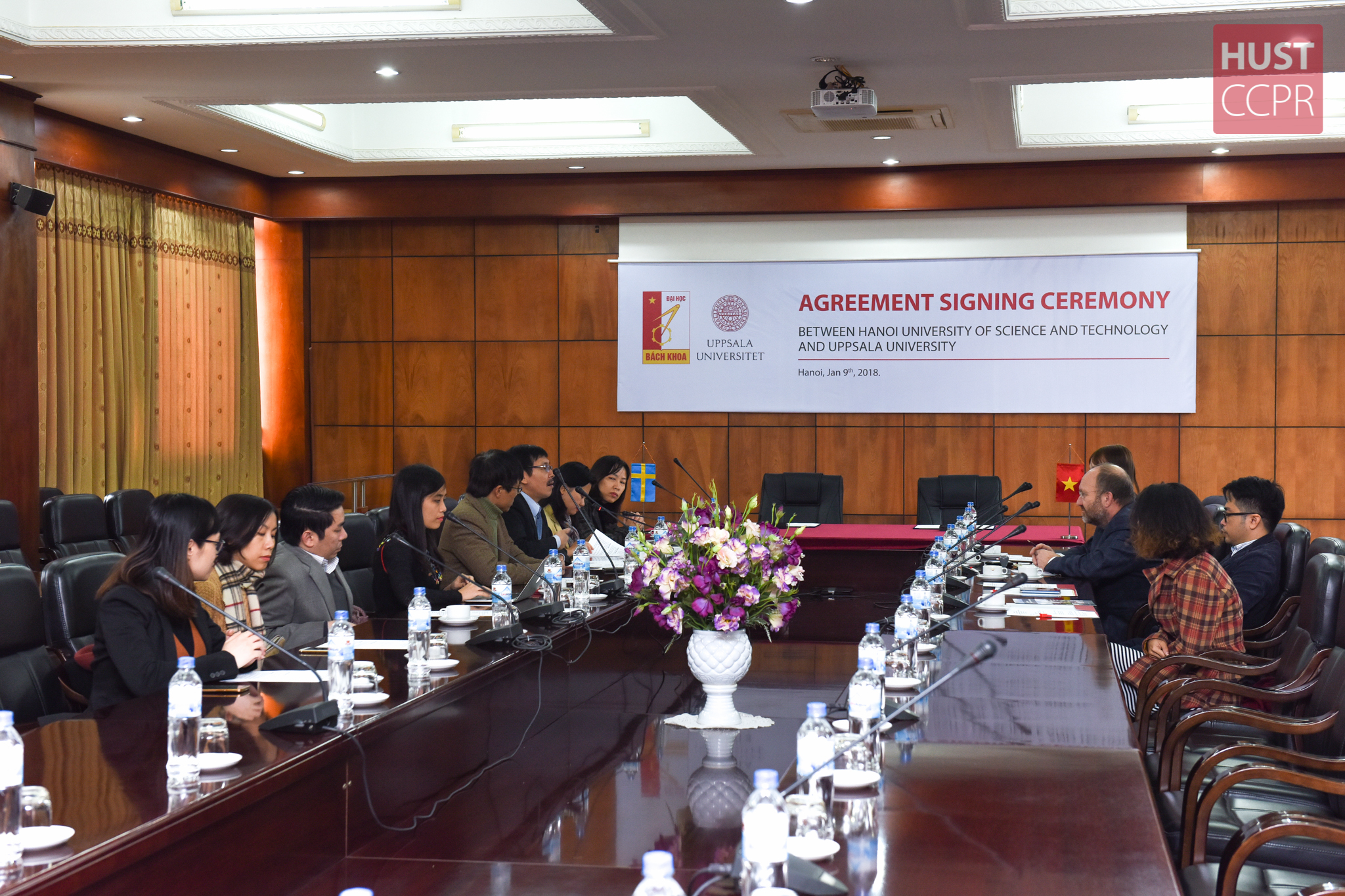 Representative participating in the signing ceremony
This model of 3+1 training program was discussed and developed by School of Information and Communication Technology (SOICT-HUST) and Department of Computer Science (CS-UU) for students after completing 3 years of training at HUST, then transferred to Uppsala to study in one year more in order to be accredited a Bachelor degree by Uppsala University.
Assoc. Prof. Tran Van Top, HUST Vice President delivered his speech in signing ceremony: "HUST appreciates the long-term cooperation that we have strengthened during the past years with Uppsala University. This 3+1 education program contract will boost our cooperation relation and support our students to get access to one of the most modern and innovative training systems and environment in Northern Europe.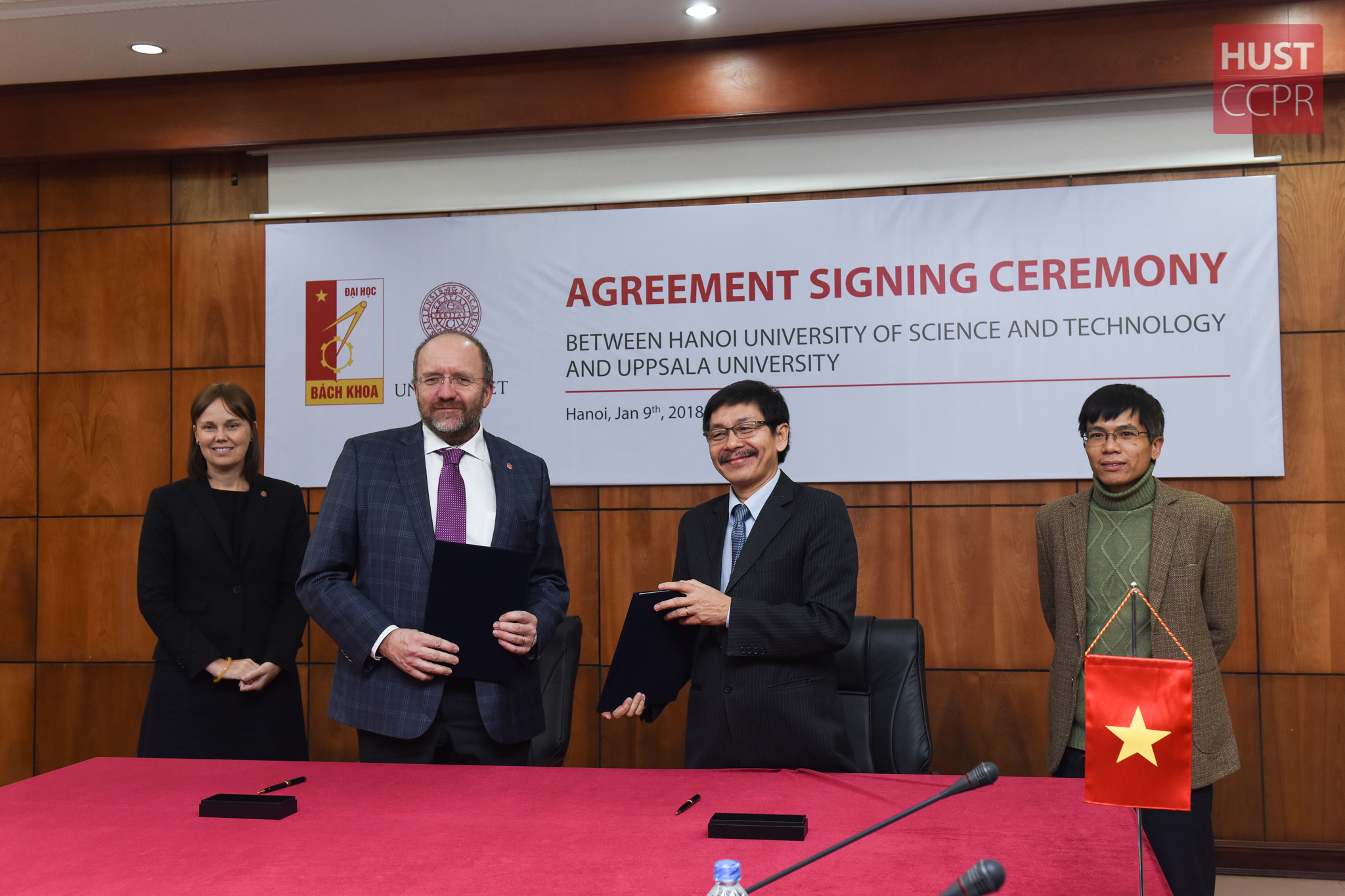 Mr. Kay Svensson and Assoc. Prof. Tran Van Top in official signing ceremony
It is hoped that after this new training agreement, HUST and UU will open more cooperation opportunities not only ICT field but in other fields of study as well.
ICD - HUST