https://www.hust.edu.vn/en/news/campus-life/bk-fund-investors-meeting-2021-and-press-conference-for-investment-expansion-infrastructure-609135.html
In 2022, BK Fund will increase its capital to 35 billion VND and aim to pour investment capital into 22 projects, prioritize startup of HUST students and focus on in the "seed" round.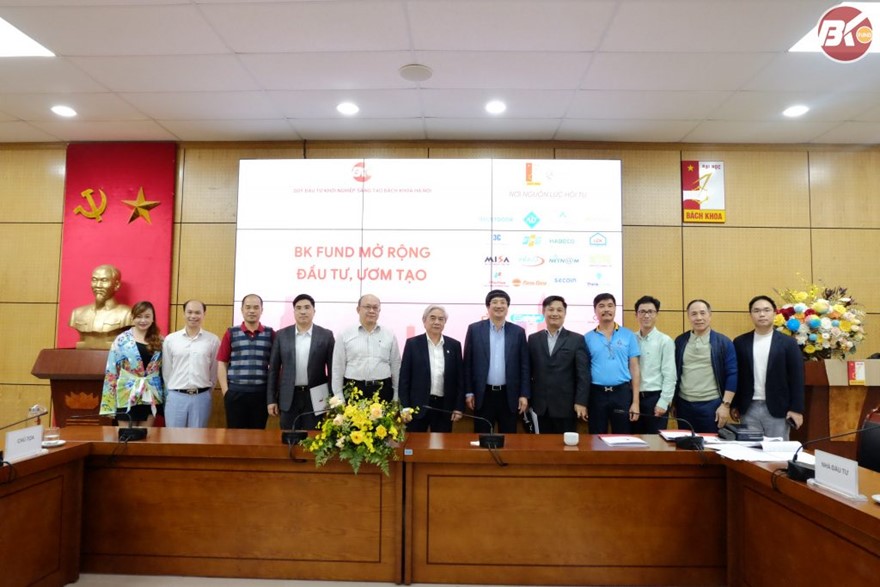 Investment Council and Investors's team founding participated in the meeting and Press Conference on November 20, 2021
On November 20, 2021, BK Fund successfully organized the Investors Meeting 2021 and a press conference to introduce investment expansion and incubation with the participation of representatives of the Ministry of Science and Technology, leaders of Hanoi University of Science and Technology (HUST), 16 founding investors, and potential investors.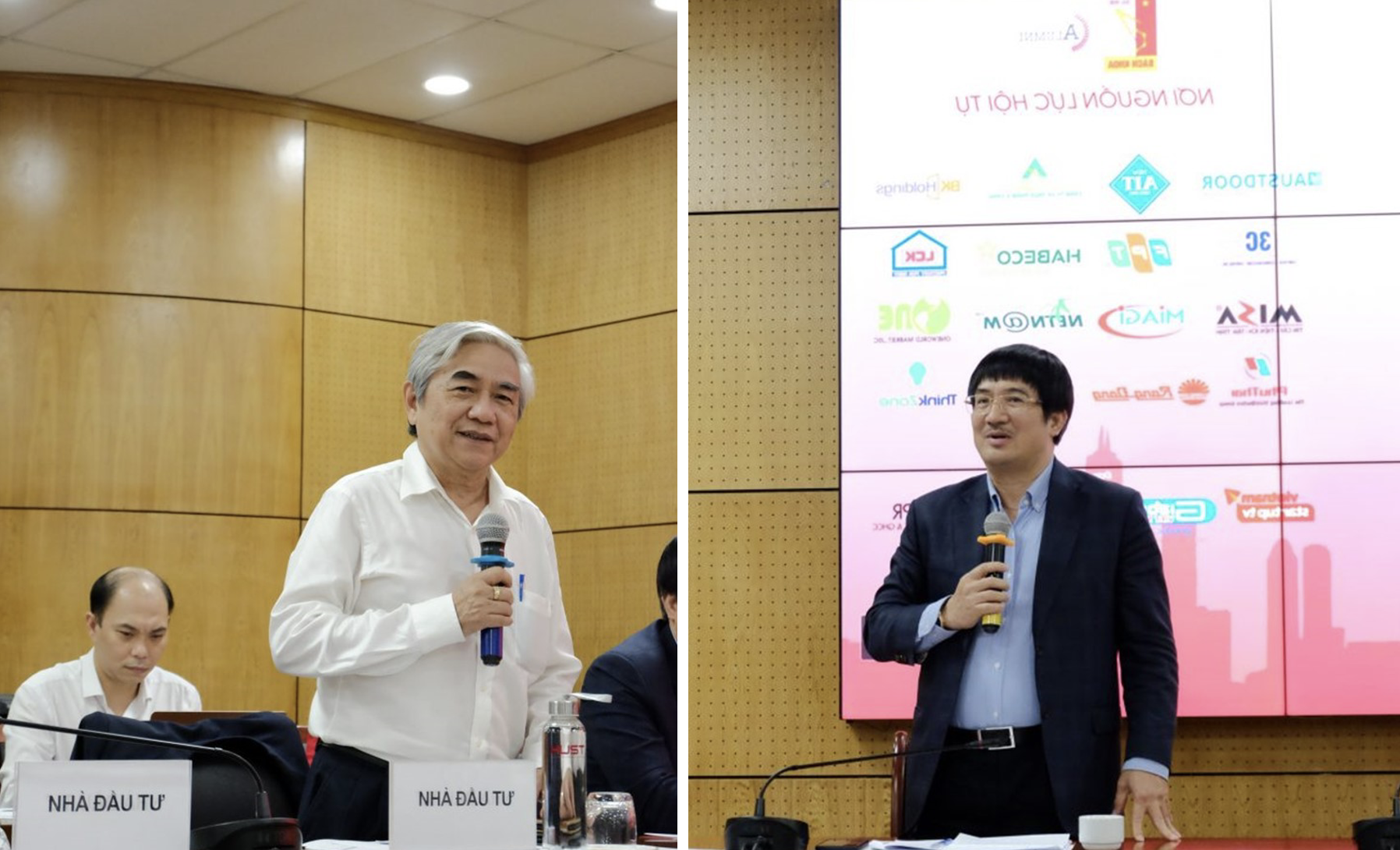 Dr. Nguyen Quan (left) - Former Minister of Ministry of Science and Technology and Dr. Pham Dinh Doan (right) - Chairman of BK Fund participated in an interview at the press conference.
Dr. Pham Dinh Doan, Chairman of BK Fund, said that the road to success would be much shorter if you get help right from the start. "Through the BK Fund, it is hoped that more students will have quick access to the market, more ideas will be put into practice, and the student community will succeed faster," said Dr. Doan at the congress.
Mr. Lu Thanh Long, Chairman of the Board of Misa Group, affirmed that the ultimate purpose of BK Fund founding investors is to promote the entrepreneurial spirit and creativity of young people. "Investment at the 'seed' stage requires a small amount of capital, so the BK Fund can pour capital into many startup projects at the same time," said Mr. Long.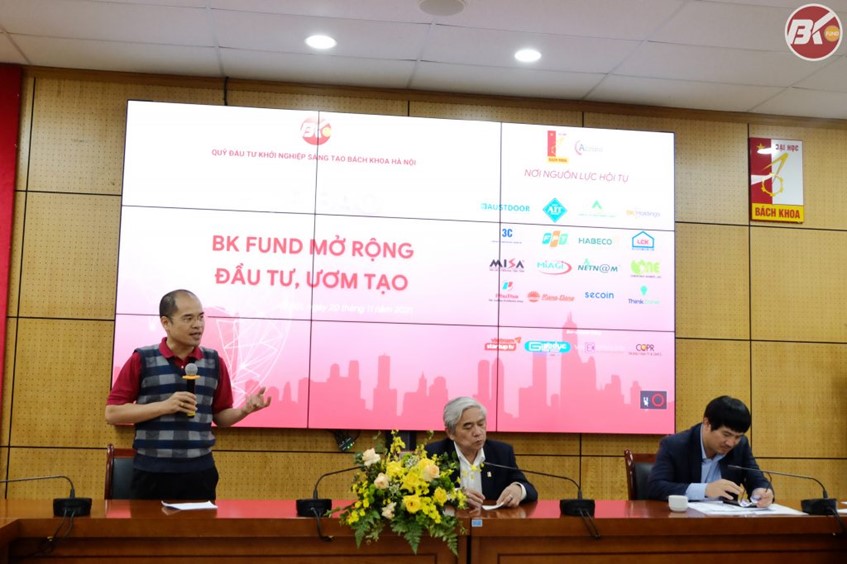 Dr. Pham Dinh Doan, Dr. Nguyen Quan, and Mr. Pham Tuan Hiep (from right to left)
When BK Fund was first established in January 2021, the investors agreed to pour a maximum of 1 billion VND into each project. After nine months of operation, Mr. Pham Tuan Hiep - Director of BK Fund Management Company said that BK Fund had decided to invest in five startup projects of HUST students, of which three projects have been invested with a total amount of 3 billion VND. They are:
GIMO - a salary advance solution for employees,
Ejoy - a multi-skill English learning software with multi-channel content,
N2TP - software that supports accurate drug dosing.
At the end of conference, Assoc. Prof. Huynh Quyet Thang, President of HUST, firmly stated that HUST has always created the best conditions for students to focus on research. The BK Fund will invest in potential ideas and research groups to create breakthroughs and promote students' strengths.
EAO - HUST