https://www.hust.edu.vn/en/news/campus-life/hust-signed-mou-with-hitachi-system-vietnam-company-limited-506846.html
On January 17th, President Assoc. Prof. Hoang Minh Son, representing HUST, signed MOU with Hitachi Systems Vietnam Company Limited (Hitachi Vietnam). On this signing ceremony, Hitachi Vietnam proposed the project: "Build a smart laboratory with the application of 4.0 technology" with the intention to promote cooperation between two sides in the near future.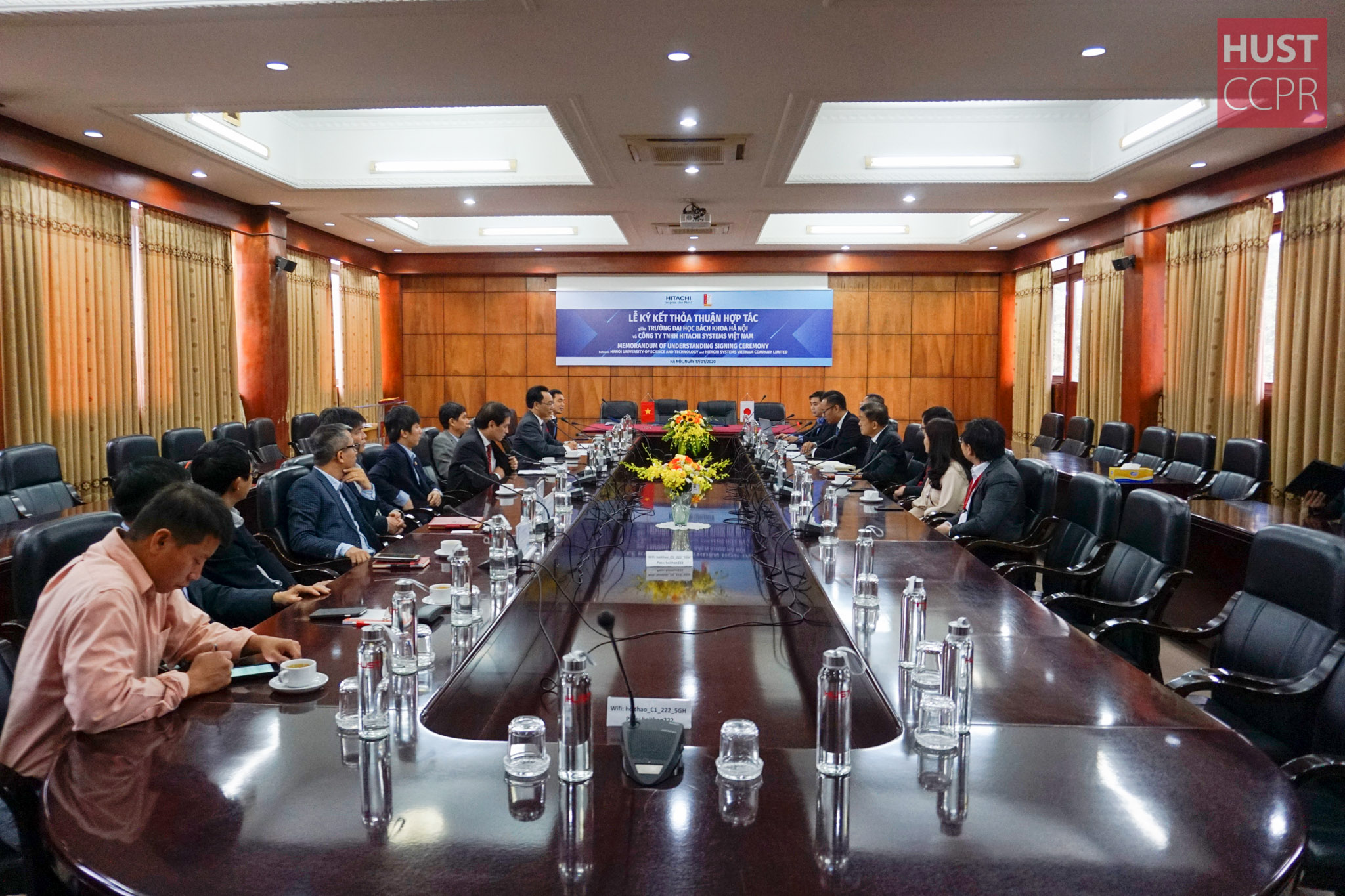 The MOU signing ceremony on HUST campus
The meeting was attended by Assoc. Prof. Hoang Minh Son - President of HUST, Prof. Dinh Van Phong - Vice President of HUST together with representatives from other schools and Mr. Muzahid Shah – Senior Vice President of Hitachi, Mr. Nguyen Hoang Hiep – Vietnam Country Manager.
At the beginning, President Hoang Minh Son warmly delivered the welcoming speech. As the University – Industry linkage was crucial for HUST development, he expressed his gratitude towards Hitachi for taking steps in investing and focusing on education, and particularly on HUST. "Today, we make the official collaboration between Hitachi and HUST by signing a MOU. We believe that with the strong expertise and vast experience in Automation and Digitalization Technologies, Hitachi will help HUST to enhance its education quality." – said President Hoang Minh Son.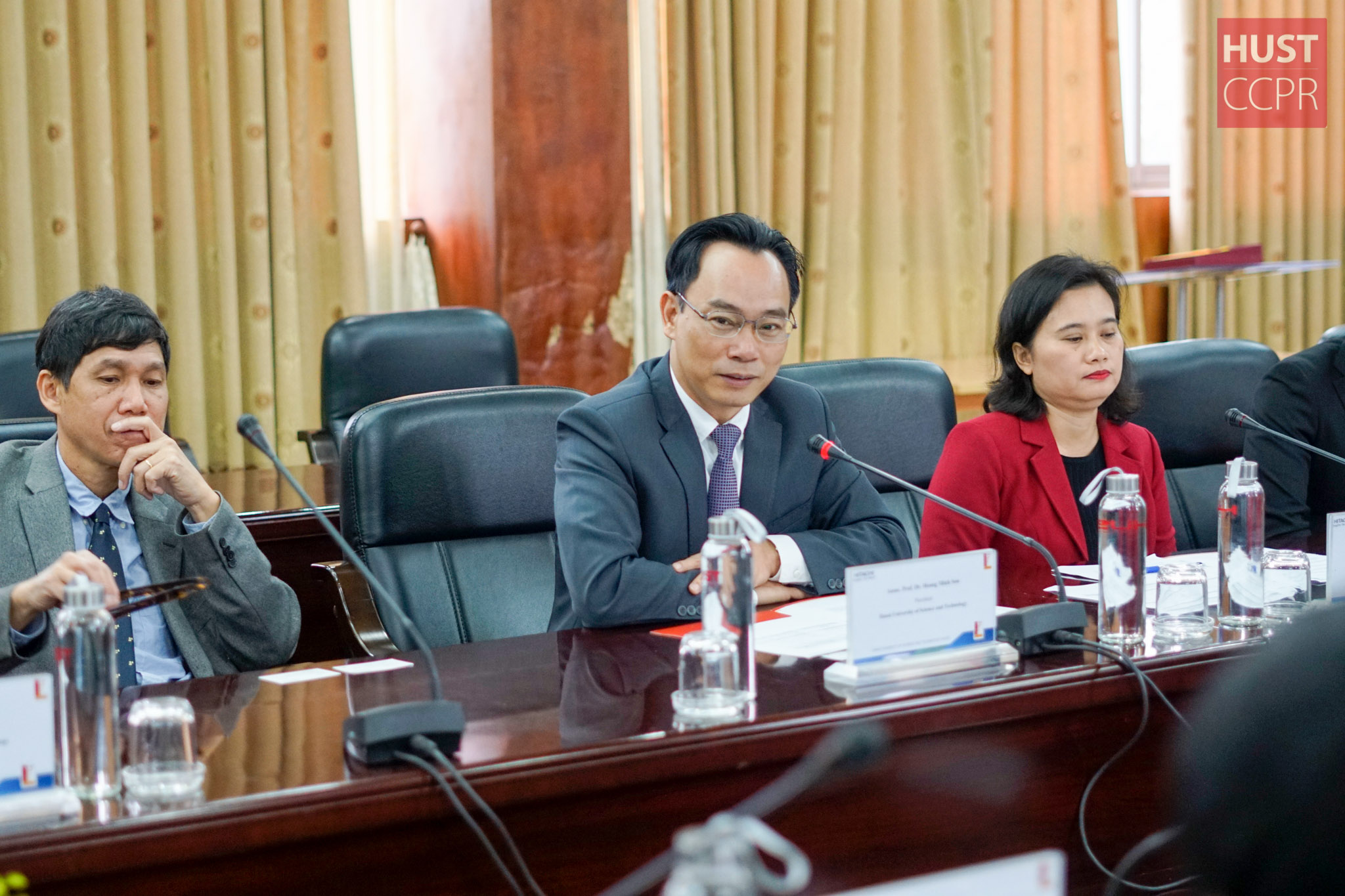 Assoc. Prof. Hoang Minh Son at the ceremony
Mr. Muzahid Shah was happy that Hitachi was contributing to development of scientific education in Vietnam. After stressing the importance of collaboration between universities and business corporates, he proudly mentioned that Hitachi had been quite familiar with the latest technology thanks to the constant cooperation with universities, and hoped the bond between Hitachi and HUST be much strengthened after the ceremony.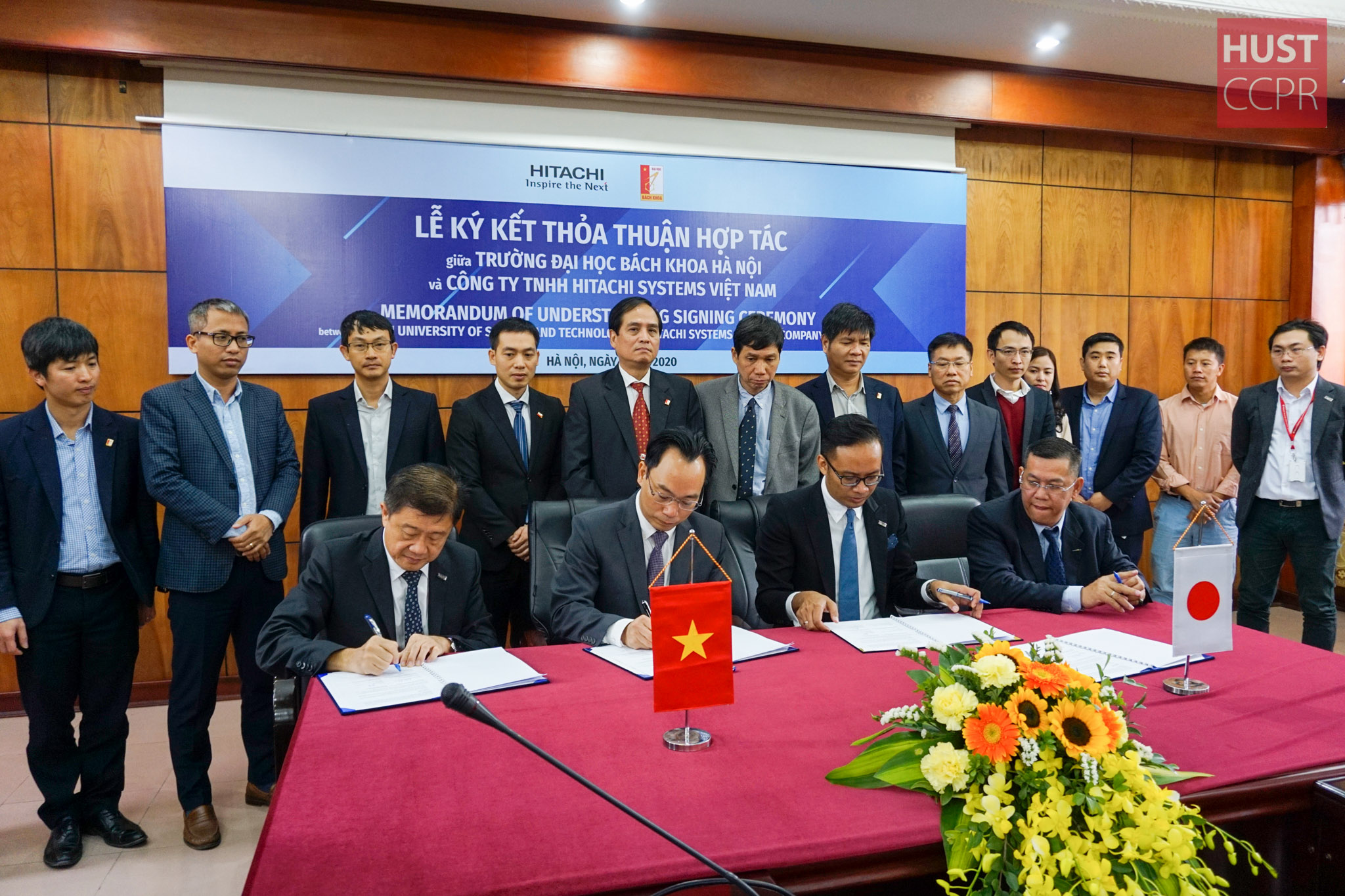 HUST and Hitachi Vietnam signed MOU
Mr. Nguyen Hoang Hiep, Vietnam Country Manager of Hitachi, proposed the "Build a smart laboratory with the application of 4.0 technology" project. According to the Country Manager, the projects will bring many benefits to HUST: in addition to raising HUST's quality and reputation by providing training to ensure high-quality human resource, this project can foster technology-transfer and knowledge acquirement from developed countries to follow up with the global progress.
Thu Ha