https://www.hust.edu.vn/en/news/news/hust-signed-a-comprehensive-cooperation-agreement-with-mb-bank-653841.html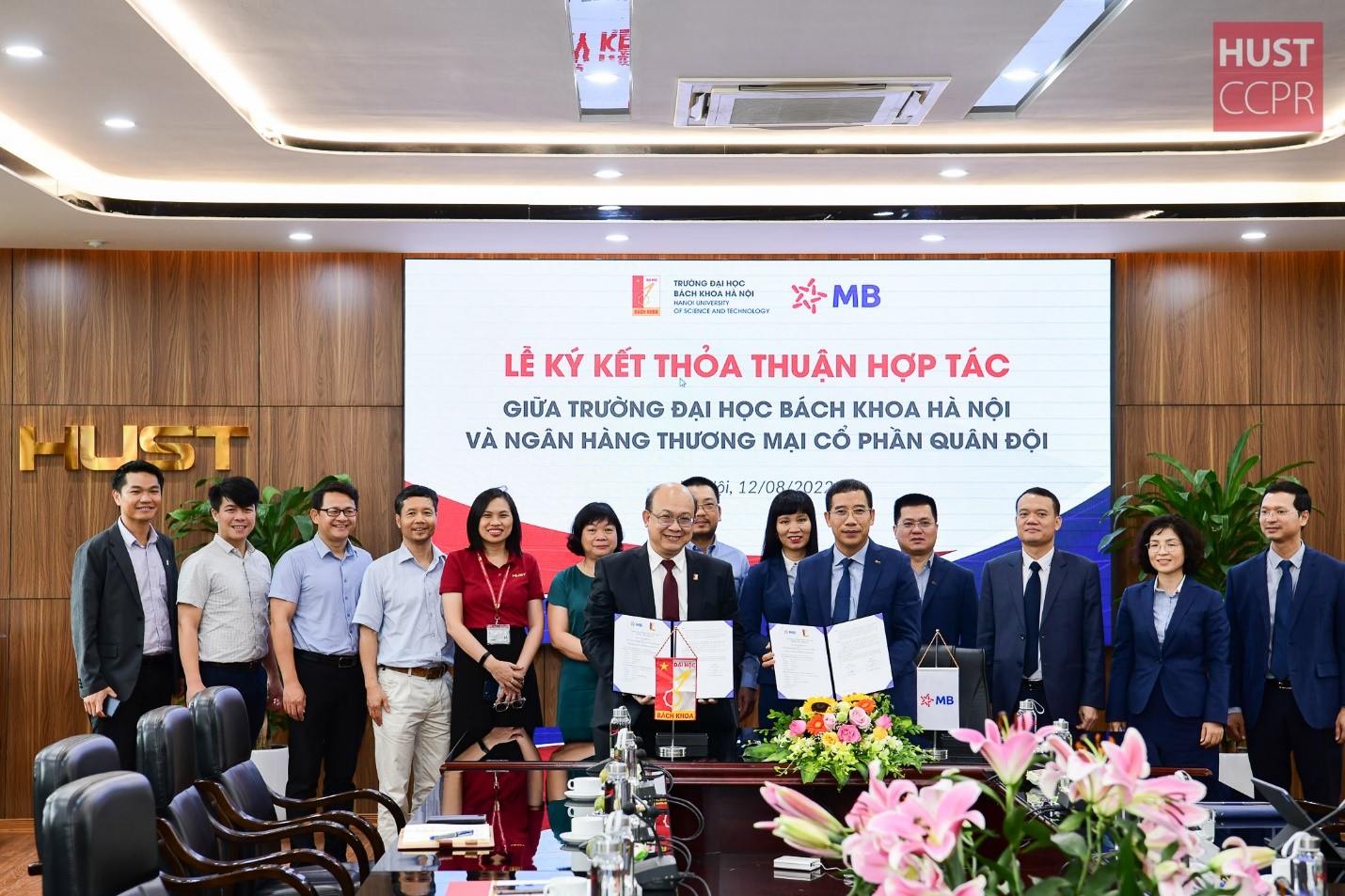 Assoc.Prof. Huynh Quyet Thang, President of HUST at the ceremony
Hanoi University of Science and Technology (HUST) signed a comprehensive cooperation agreement with MB Bank on the morning of August 12 on research, training, recruitment and digital transformation.
Assoc.Prof. Huynh Quyet Thang, President of HUST, said at the signing ceremony: "HUST and MB Bank are ready for a close and professional cooperation." President of HUST particularly shows his beliefs on effective cooperation in strategic fields of the two sides.
Assoc.Prof. Huynh Quyet Thang, President of HUST at the ceremony
The MB Digital Hub will be invested and located on the campus of HUST. The digital space is built to let students and lecturers experience digital banking products, services, and technologies. This is an unlimited connection space with main functions: exhibiting digital banking technology, co-working space for students, etc.
Mr. Luu Trung Thai, Vice Chairman of the Director Board and General Director of MB Bank, said that the MB Digital Hub shows most of the banking operations, enabling students to have digital experiences on digital and banking platforms.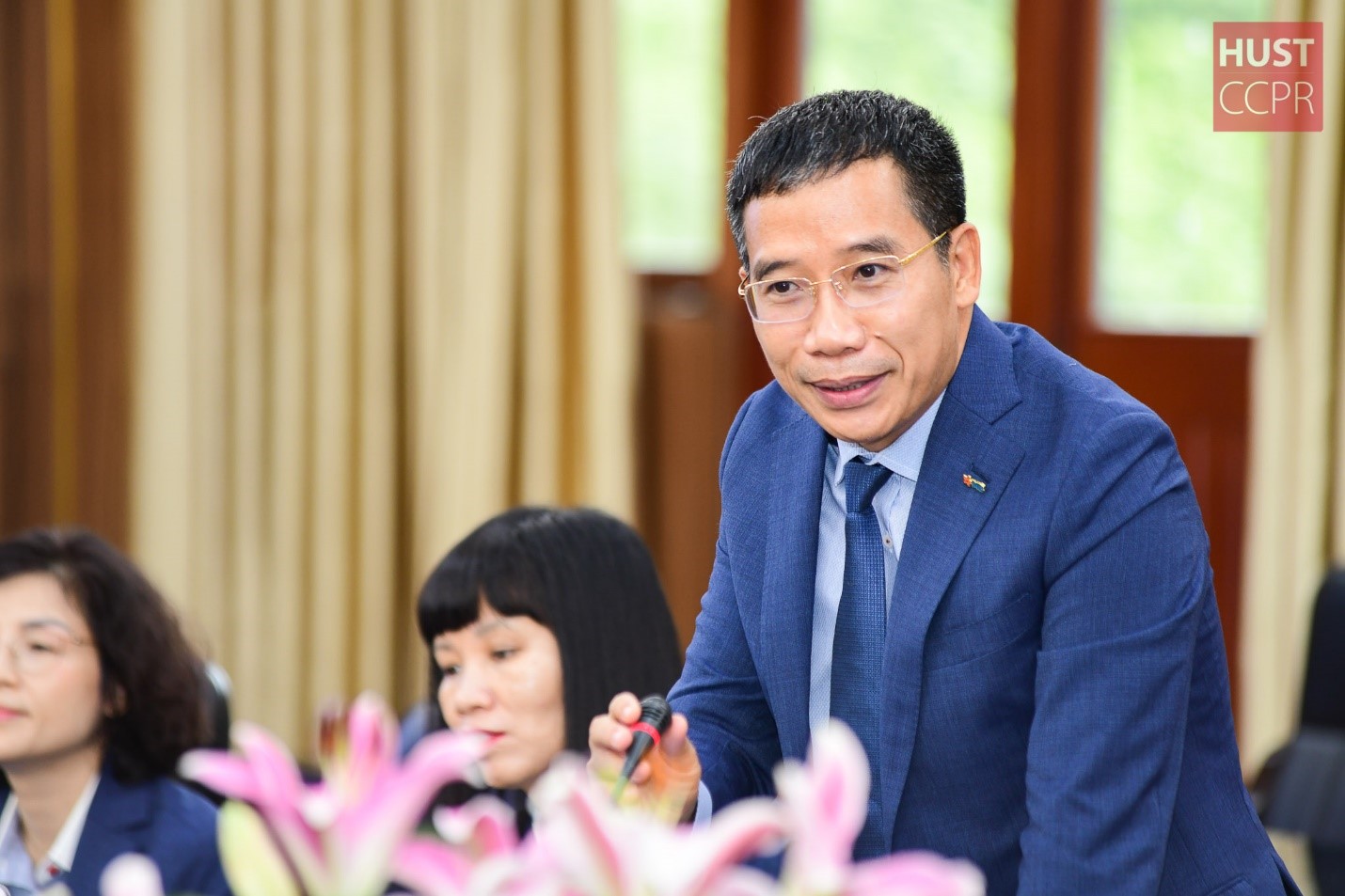 Mr. Luu Trung Thai, Vice Chairman of the Director Board and General Director of MB Bank at the ceremony
The two sides agree to implement the science and technology projects to solve practical problems at MB Bank. "The research projects on blockchain, fintech, and solutions for economic problems can all be tested on the MB Bank customer data and application." Mr. Luu Trung Thai suggested. Along with that, the two sides effectively strengthen and develop traditional cooperation activities such as scholarships, internships, and recruitment.
"Digital transformation will completely change the bank operations." Mr. Luu Trung Thai also said that at the information technology management level, there are many alumni of HUST. Cooperation with HUST is expected to solve the lifelong financial problem, further contributing to the promotion of the digital economy and society. "We are proud that BKers are the most valuable asset of HUST", affirmed the President of HUST.
Currently, HUST has 1,785 staff, including 1,065 full-time teaching staff, and 805 staff with doctorate degrees, accounting for 76.3%, of which there are 279 professors/associates, accounting for 26.19%. The proportion of young lecturers who graduated with doctoral degrees in foreign countries accounts for about 60%. There are about 37,000 undergraduate and graduate students. In 2022, the school's enrollment target is 7,990 students, and is expected to have more than 5,000 graduates. The number of HUST alumni is about 20.000.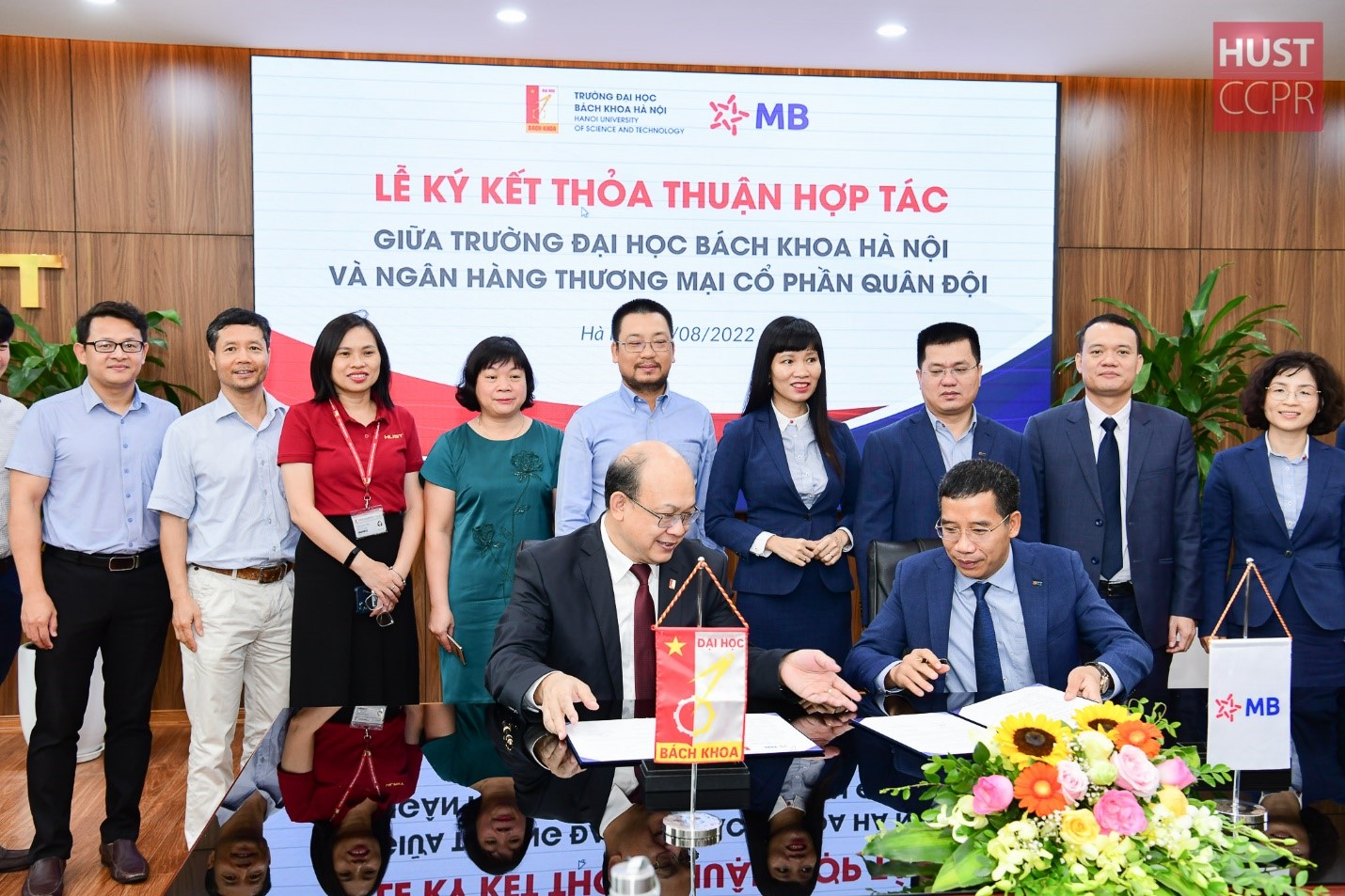 Representatives of the two sides signed a MOU between HUST and MB Bank
"In two next years, it will be the 30th anniversary of the establishment of MB Bank. We hope that the signing ceremony today will be a solid premise and a bright spot to contribute to the development of the two sides," Assoc. Prof. Huynh Quyet Thang emphasized at the ceremony.
EAO - HUST