https://www.hust.edu.vn/en/cooperation/scholarship/e-grieshma-a-cultural-immersion-internship-program-from-iit-madras-574225.html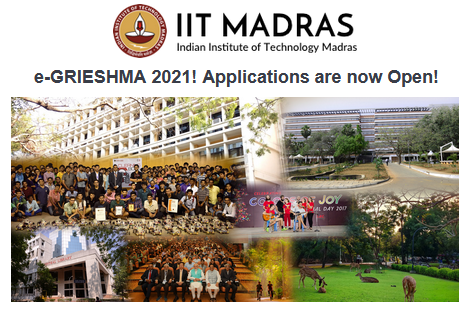 e-GRIESHMA - VIRTUAL GLOBAL RESEARCH INTERNSHIPS IN ENGINEERING SCIENCE HUMANITIES AND MANAGEMENT
A Cultural Immersion & Internship Program From IIT Madras!
The aim of the program is to give students from different parts of the world a brief exposure to not just the world-class research facilities offered at IIT Madras but also a taste of India through virtual workshops, games, visits to important sites, research parks, and companies.
Program content involves various cultural, technical, and social learnings from eminent faculty members and experts across various fields.
The internship is open to all undergraduate and postgraduate students who would be graduating in 2022.
The students can choose from a wide range of topics and select any topic that matches their interests. For more information regarding the program, please visit website
Nomination and Application Deadline: 31st May 2021
Program fee as follow: