https://www.hust.edu.vn/en/cooperation/collaboration-activities/hust-and-dudu-it-cooperation-on-cyber-security-education-and-training-498166.html
Vice President of Hanoi University of Science and Technology (HUST) Prof. Dinh Van Phong and DuDu IT President Park Young Sun signed a cooperation contract on October 30, 2019 in HUST about "job creation type education and training support project by cultivating cyber security personnel in Vietnam" (KOICA IBS PROJECT). The project is supported by KOICA and the Korean Embassy of Vietnam.

The KOICA IBS project aims to strengthen competitiveness of Vietnam cyber security industry and provide cyber security education and training for ICT related HUST's students, other university's students and ordinary people in Vietnam, and to provide employment for those students.
Several elements of the contract have been agreed to for implementation.
Establishment & operation of a dedicated cyber security education and training center in HUST.
Development of Vietnamese version of practical education and training textbooks/manuals.
Cultivation of Vietnamese instructors by Korean and HUST experts for cyber security education and training.
Students recruitment for cyber security education and training
Implementation of cyber security education and training by Vietnamese instructors
Performance evaluation and analysis of cyber security education and training by DUDU IT as partner institution of KOICA and HUST jointly
Grant certificate to the students who are qualified in joint name
Organizing workshop or seminar jointly for public relations and enlargement of KOICA IBS Project
Development of e-learning content.
…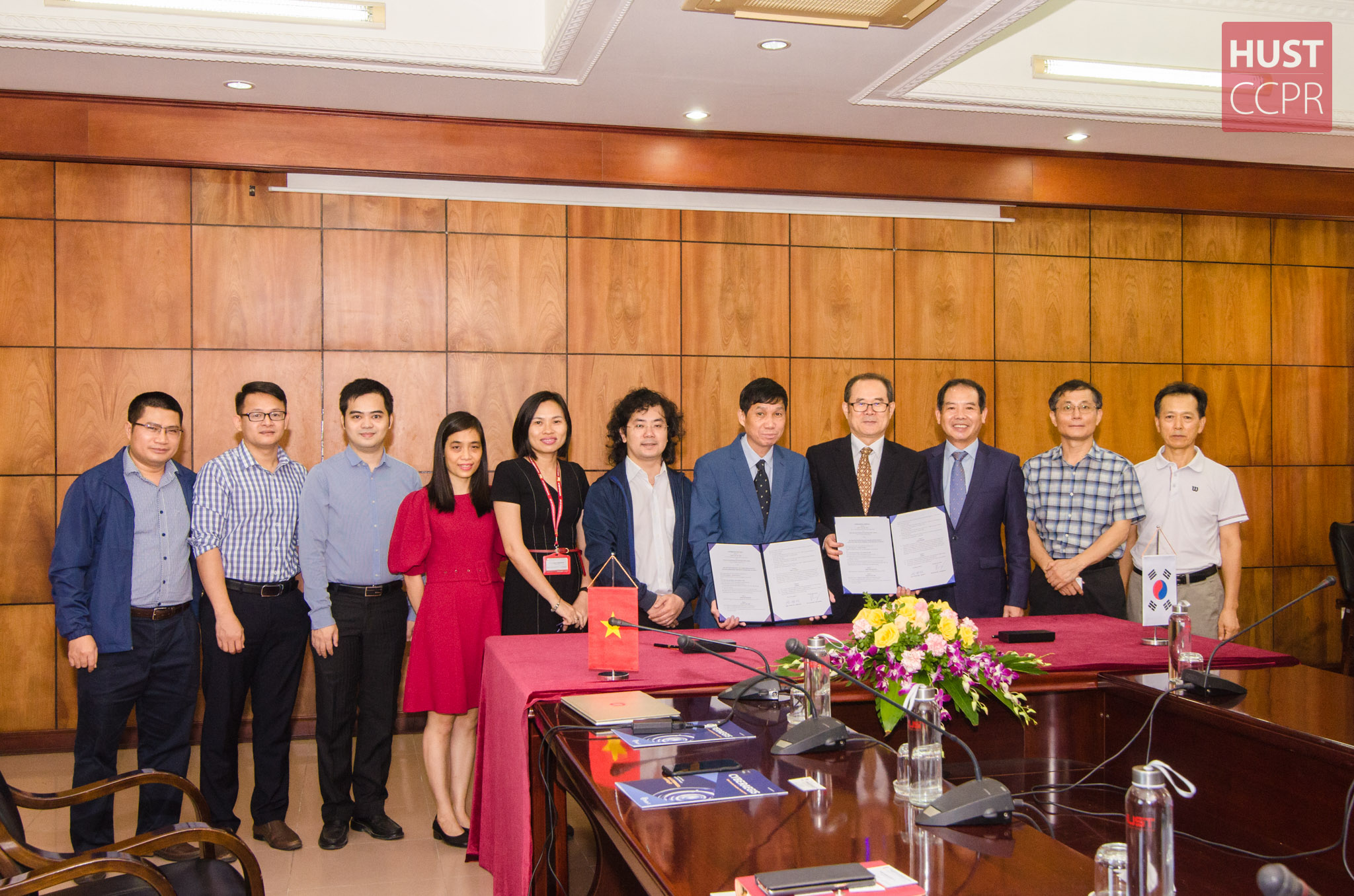 This KOICA IBS project will last 20 months from 11/2019 – 6/2021 with the total budget of USD 800,000 for both sides. Nearly 500 students from HUST and other universities will be trained on cyber security under this KOICA IBS project
HUST Communication and Branding Office
Photos: Phuong Nam